MCREYNOLDS: Dover Will See New Track Record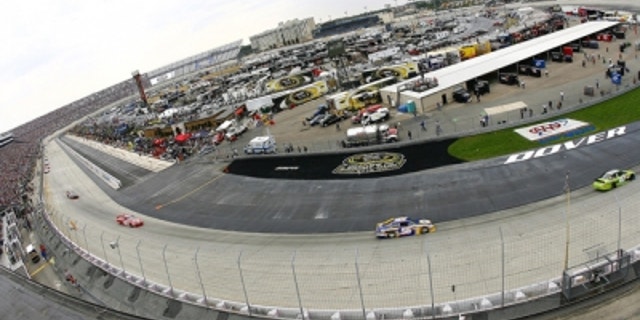 These next two weekends at Dover and Pocono mark two new tracks for this new Generation 6 car to tackle. Dover this weekend, the Monster Mile as it's called, is pretty much an animal of its own. It's a one-mile race track that is all concrete. It will be a long 400 miles there come Sunday.
Almost everywhere we've gone this year has brought us a new track record. With this new car I wouldn't be the least surprised to see another track record set here at Dover. You hear us say this almost every week, but I really think the drivers are going to love this car there.
Even though it's one mile in length, a lot of that is corners. When you have that much downforce, like what's being created by this new car, the speeds are going to be spectacular. Also Sunday you are going to see cars running at the bottom, the middle and the top, so the multiple grooves are going to make for some exciting racing. I think we have all the ingredients for one of the best Dover races ever.
Pretty much no different than anywhere else we go to right now, the odds-on-favorites have to be one of the Joe Gibbs Racing or Hendrick Motorsports drivers. For all intents and purposes, Dover has been Jimmie Johnson's personal playground. He runs amazingly well there.
Someone else to keep an eye on would be Kurt Busch. That team has a lot of momentum right now. Kurt has won there before and always seems to run well there. So maybe this is where that No. 78 car rears its head, beats the rest of the field, beats Miles the Monster and get their first win of the year.
Also don't take your eye off guys like last Sunday's winner Kevin Harvick or Joey Logano, who are running well right now and can make something happen this weekend. The Stewart-Haas teams tested at Dover and came out of Charlotte pretty well, so maybe they are turning a corner on their collective seasons. Historically, when the weather turns hot and sticky, so does Tony Stewart. He normally seems to come to life in the summer months so maybe Sunday will be the start of a good string of runs for him and the team.