MCREYNOLDS: Dover Showed Gen-6 Car Is Strong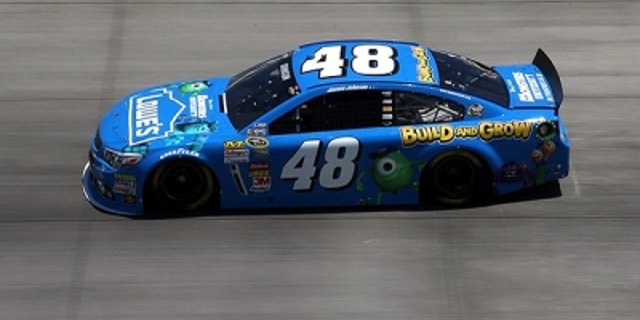 I just find it hard to believe that we are this deep into the season and Sunday was the last broadcast for our NASCAR on FOX team for the year. This completed our 13th season of NASCAR on FOX, and for the most part, all of the major players are still together since way back in February 2001.
This year, we have really had an exciting 13 points races. There were so many storylines to follow going into Daytona back in February.
We had the unknown of Matt Kenseth, who had spent his entire NASCAR Sprint Cup career with Roush-Fenway Racing, leaving to join Joe Gibbs Racing. How was that going to turn out? Well, sitting here in early June, the verdict is phenomenal. Kenseth already has three wins, seven top-10 finishes and finds himself fourth in the points.
The most pleasant surprise so far this season has to be David Ragan getting the win at Talladega for Front Row Motorsports. It was that organization's first win and truly was David beating Goliath.
Obviously, the biggest storyline of the year isn't about a driver or a particular race; it's the introduction of the Generation 6 race car. This car has lived up to all the hype that was surrounding it at its announcement.
The car is bad fast. The car has a lot of downforce. The drivers feel really comfortable in it. Just look at all the broken track records so far this season as proof of that. The racing this new car has helped create has been spectacular. You can look at the race Sunday at Dover as a good example of that.
One thing that threw the teams a curveball Sunday at Dover was how the weather kept changing. It would be hot and sunny, which played right into a select group of cars that ran to the front. Then when it turned cloudy, those front-running cars would struggle and here came another group of cars that ran better in those conditions. That was the reason we had a lot of comers and goers Sunday.
Another big storyline coming out of Dover was just when Toyota was thinking it had a handle on its engine issues, they came back up again. Kenseth led a ton of laps, only to see his Toyota engine let go. Then Martin Truex Jr. looked like he was in position to break his winless streak, only to see his engine expire with about 125 laps to go in the race.
Kyle Busch had another chance to win. The four-tire call, however, late in the race while the other front runners took only two tires seemed to cost him. Sure, Kyle was able to come back and finish fourth, which is a good day, especially knowing that he got his motor from the same place the other two Toyotas that blew up got theirs.
The huge turning point Sunday, obviously, was that last restart where Jimmie Johnson, who was running second to Juan Pablo Montoya, was black-flagged by NASCAR for jumping the restart. Johnson led a ton of laps and looked to be on his way to his third win of the season. Jumping that restart cost him dearly, and Johnson was able to get back only to a 17th-place finish.
I still want to see more replays of that restart. I know it's going to be a hot topic with a lot of folks as we head to Pocono. For all those so-called conspiracy experts out there who always claim NASCAR does everything in its power to help Johnson win races and championships, Sunday was a classic example of how that is not true.
The biggest story coming out of Dover was clearly Tony Stewart finally getting back to Victory Lane. This three-time series champion has done nothing but struggle this season. He had only two top-10 finishes going into Sunday. On top of that, this win came at a racetrack that had done nothing but kicked his butt every time he went there.
Before Sunday, in the previous six Dover races, Stewart only had one top-15 finish. This year, he just hasn't even come close to a top-five finish. That's one of the many things I love about NASCAR Sprint Cup racing. In only one race, you can absolutely turn things around. Now Stewart has a win, some momentum. That win will go a long way toward him possibly making the 2013 Chase.
Look at the other names in the top five from Dover. Sure, Kyle got fourth, but you had Montoya running up front all weekend. You had Jeff Gordon, who will be the first one to tell you that, so far, 2013 has been nothing short of dismal for him. Then there is our reigning NASCAR Sprint Cup champion, Brad Keselowski, who has had a horrendous late April and all of May, rallying to get his first top-five finish in quite a while.
So it definitely was a day of comers and goers. Stewart led only three laps, but guess what? Those are probably the three most important laps he's run so far in 2013. It also marks his 15th consecutive season in NASCAR Sprint Cup racing where he has at least one win. That's the longest streak of all active NASCAR Sprint Cup drivers.
Like I mentioned earlier, this win goes a long way in propelling him toward the 2013 Chase. Before Sunday's win, Stewart's chances of even making the Chase looked extremely dismal. Again, what a difference one race can make in your season.