MCREYNOLDS: A Victory Through Dad's Eyes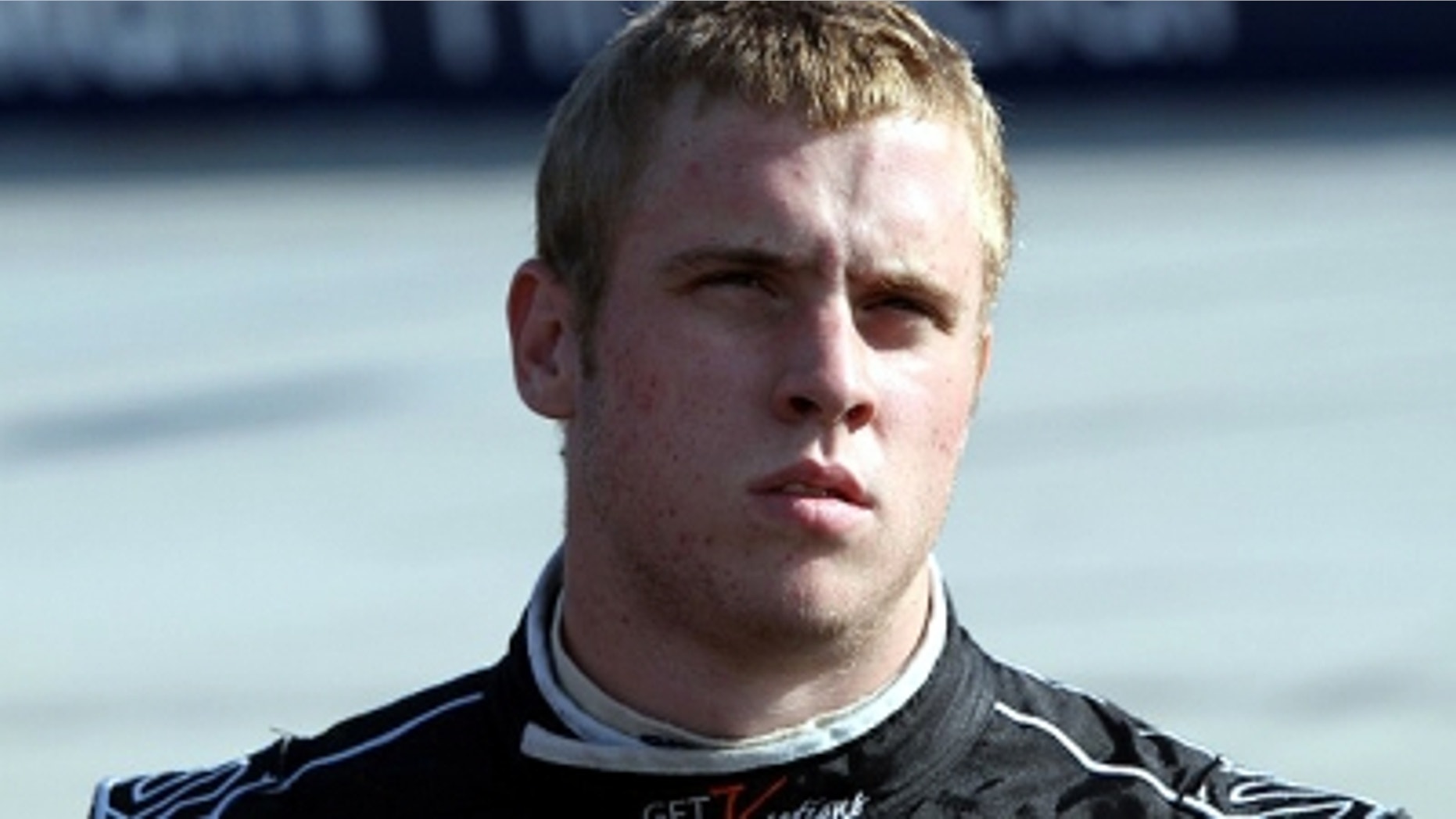 As most of you know, my son Brandon won the ARCA race Friday afternoon at Talladega Superspeedway. My wife, Linda, and I are so proud of him. He continues to blow us both away and amaze us. I just have to tell you, this kid lives, breathes and eats this stuff called racing.
Brandon has never been around anything other than racing. He's always asking questions. He goes to the spotters stand constantly for all the different races during the course of a race weekend. He constantly wants to learn and hone his craft.
Brandon started making his plan to win that race with his spotter and crew chief with about 15 to 20 laps to go. Dear ol' Dad was sitting on the pit box listening to this plan being made thinking to myself I wasn't really sure it would even come close to working.
The first order of business was to get to second, but dang — with about five laps to go, here came Brandon taking over second spot. When that happened, I said to myself, "Well, this plan may have some legs to it after all." Then he absolutely pulled off the plan and the pass to a "T" and won his very first ARCA race.
Parents can relate to what I am about to say. When something special happens to you personally, well that is great. When something special happens to your children, whether it's in school or in sports or actually whatever it might be, well that's as good as it gets in my book.
I won't lie — it's been a hard road. Nobody has beaten the bushes harder trying to get something lined up for him than I have. Sure I am his dad, but I also do it because I believe that much in his talent. Nothing has ever been handed to Brandon McReynolds simply because of who his dad is. He's worked hard for it.
Sure, on Friday during the race there was a part of me that reverted back to that old role of crew chief. It's just what I have done forever and it's how I am wired. But I made a point to let those guys run and call their own race. Those last few laps, well, I was just being a dad.
Same thing when it came to Victory Lane. I didn't want to be the overwhelming factor there. This was about him and not me. I wanted him to know I was there but the spotlight needed to be on him and his team. The other funny part about that was that when we got there, Darrell Waltrip was waiting for us. I was told he was flying low to get there to see Brandon. Someone told me that when DW's golf cart made that turn into Victory Lane, they swear it was on two wheels.
Most people know that a win got away from us in Daytona. DW was actually putting his shoes on to come to Victory Lane when Brandon came off Turn 4 in Daytona, but then ran out of gas. This time, DW said he waited to the very last minute before leaving the motorcoach.
As if this whole thing couldn't have been made any more special, Brandon wins this race in Talladega. It's my home track in my home state. Twenty years ago, on May 6, 1992, Brandon McReynolds was also in Victory Lane. He was just a year old and in his Mom's arms. I was crew chief for Davey Allison and we had won the Cup race there.
Davey left us way too soon. I think about Davey every day and miss him every day. He was Brandon's godfather. So to get his first ARCA win at Talladega, of all places, with Davey looking down on us just made it even sweeter if that is actually possible.
The folks at Turner Motorsports seem like they have really embraced Brandon. Naturally everyone is hoping that this win will not only be the first of many in his career but also attract sponsors because they are the lifeblood of our sport. In today's racing, you have to have that sponsor in place to take to a team to get your "break."
I just know we can do so much more for a sponsor and their program than simply putting therir name on the side of a race car. Let's face it, Steve Turner, owner of Turner Motorsports, put that car on the track for Brandon without a sponsor. Yet at the end of the day, it was his car with my son enjoying Victory Lane.
So we'll just keep fighting. There's no quit in any of us. I have told people many times that even if Brandon wasn't my son, I would continue to try and help secure his future in a race car because I simply believe in his talent behind the wheel and the young man off the track that much.
Brandon knows that if I didn't think he had "it" that I wouldn't be working my guts out like I have been. I see and I feel it. I know the potential that is there. Brandon has now won in every series he has raced in as he continues to move up the ladder.
Don't get me wrong, the pieces of the puzzle are coming together. We have him with the right team. The final piece is to get someone to come on board and put their name on those quarterpanels and on that hood.