MCREYNOLDS: 2013 Changes Benefit Drivers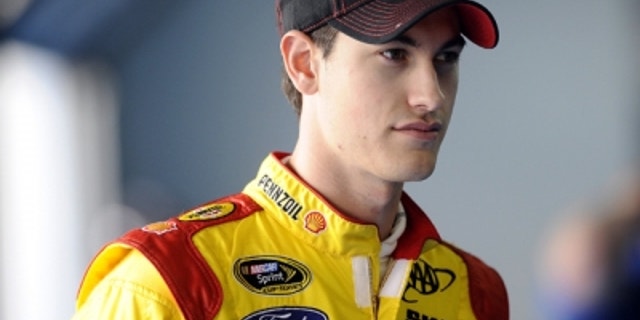 Several drivers will be with different teams or crew chiefs in 2013, and all should benefit from the moves.
Matt Kenseth certainly did not have a bad year — he made the Chase for the Sprint Cup, and he won three races. He actually won two in the Chase, so he had a good season.
But even his crew chief, Jimmy Fennig, said Joe Gibbs Racing has hit a home run getting a hold of Kenseth.
I think Kenseth will be good for new teammates Kyle Busch and Denny Hamlin. He will, to some degree, become a quiet leader over there with his experience. He might indeed elevate that entire organization.
Obviously, Hamlin had a great year. He won five races and also made the Chase. But still, the consistency is not there. That's something Kenseth brings to the table — consistency.
Another driver on the move who should have a good season in 2013 is Joey Logano. He is going to have a good year at Penske Racing. It was time for him to move on. Logano has been with Joe Gibbs Racing for four years.
It's almost as though things have been hanging over his head ever since he went there as a rookie back in 2009. Let's face it: He probably moved to the Sprint Cup Series too soon, and probably nobody knows that better than Logano.
But that organization was put in a box because Tony Stewart left a year earlier than expected, and team owner Joe Gibbs knew that Logano was the future of Joe Gibbs Racing. So, then, at basically 19 years old, he slid into a car that had won 37 races and had won two championships. Those were some big shoes to fill.
When you look back at 2011, he lived half the season not knowing if Carl Edwards was going to take his ride or not. He lived the whole year in 2011 without, I think, the true support of crew chief Greg Zipadelli, because Zipadelli was destined to leave and go to Stewart-Haas Racing.
Even if Logano had won a lot of races this year, I felt like it was time for him to move on and start with a clean slate. I think he has true support over there at Penske. Not saying he didn't have it at Joe Gibbs, but Brad Keselowski lobbied hard to get Logano to come over there at Penske and be his teammate. He lobbied with Logano, and he also lobbied with Roger Penske. I think Joey and Brad will truly complement each other.
I don't see anybody who has made a move during the offseason or before the season ended that will have something new next year that it won't be positive for them. I think Kenseth is going to be better. I think Logano is going to be better. I think Edwards will have a better year next year with Fennig over there.
I only see positives with everybody who made moves this year for next year.