McKayla Maroney, Olympic gold medalist, says doctor molested her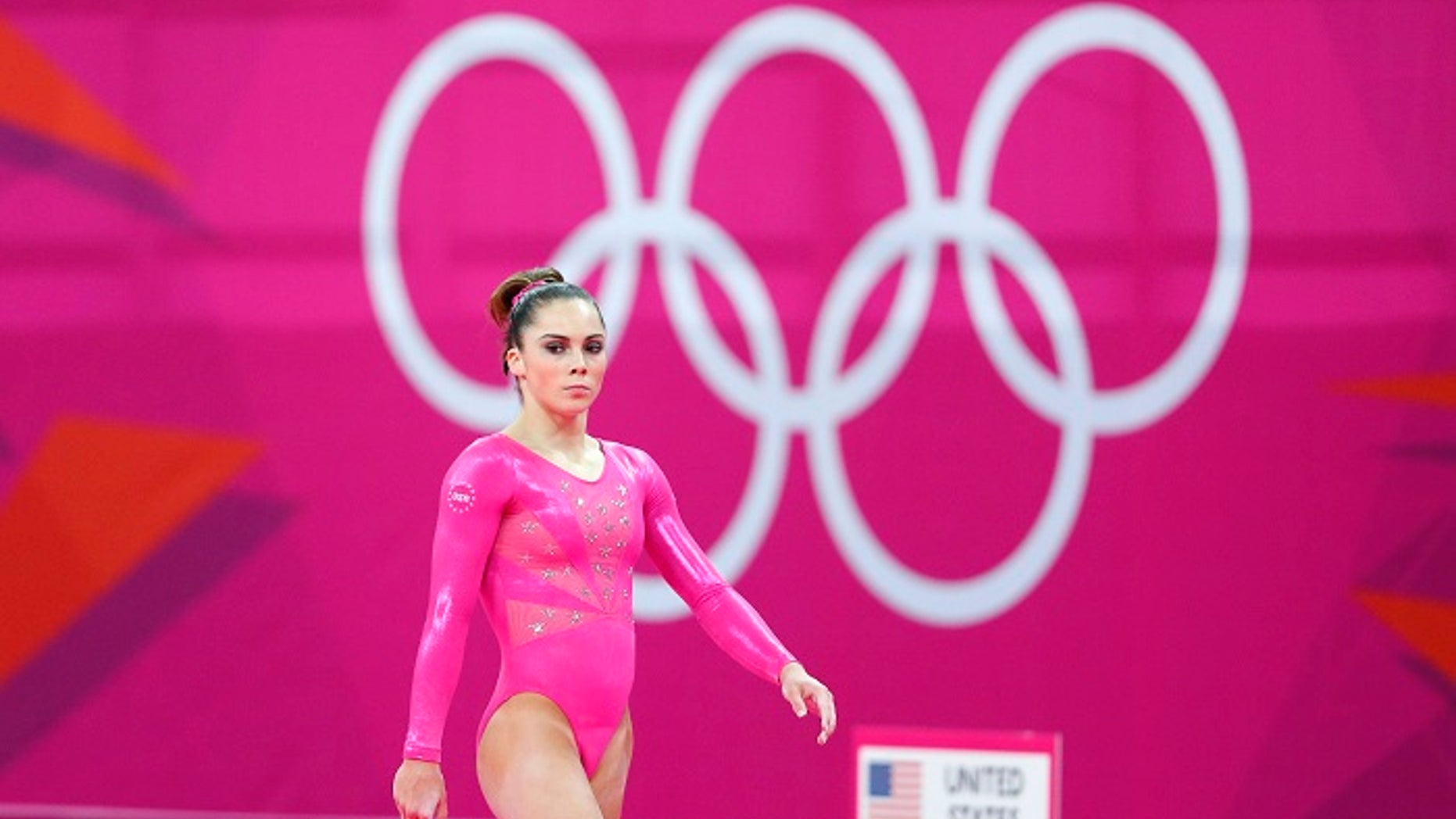 McKayla Maroney, the Olympic gold medal-winning gymnast also famous for her "not impressed" meme, said Wednesday she was molested for years by an infamous former USA Olympic Gymnastics doctor, with the alleged assaults beginning when Maroney was 13 years old.
The now 21-year-old Maroney, who won a gold medal in the team event and a silver in vault at the 2012 Summer Olympic Games in London, detailed on Twitter the alleged assault by Larry Nassar, who's currently in prison on child porn charges and is accused of sexually abusing other gymnasts.
Maroney, at the start of the note attached to her tweet, appeared to reference the mushrooming scandal involving Hollywood producer Harvey Weinstein as the reason she came forward, with Maroney noting sexual misconduct "is not just happening in Hollywood."
"I was molested by Dr. Larry Nassar, the team doctor for the US for the U.S. Women's National Gymnastics Team, and Olympic Team," Maroney wrote. "Dr. Nassar told me that I was receiving 'medically necessary treatment that he had been performing on patients for over 30 years.'  It started when I was 13 years old, at one of my first National Team training camps, in Texas, and it didn't end until I left the sport."
In Feb. 2016, Maroney announced her retirement from the sport due to health issues following the Olympics.
LARRY NASSAR, FORMER USA GYMNASTICS DOCTOR, PLEADS GUILTY TO CHILD PORNOGRAPHY CHARGES
Maroney detailed one alleged instance, when she was 15 years old and traveling to Tokyo with Nassar and her team. She said she was given a sleeping pill by the doctor and woke up "alone with him in his hotel room getting a 'treatment.'"
"I thought I was going to die that night," Maroney said.
In July, Nassar, 53, pleaded guilty in Michigan to child pornography charges. Nassar, who was also a sports medicine specialist at Michigan State, is awaiting trial on charges in three separate cases alleging he sexually molested a total of nine girls, including eight who were gymnasts seeking treatment for injuries.
Nassar has since had his medical license revoked and was being sued by more than 100 women or girls who have made similar charges against him.
Nassar's career collapsed last summer after the Indianapolis Star reported USA Gymnastics mishandled complaints about sexual misconduct involving the doctor and coaches. A number of women and younger girls came forward with allegations following the expose.
Following the allegations against Nassar, USA Gymnastics ordered a review last fall. The review found USA Gymnastics needed a "complete cultural change" to better protect athletes from sexual abuse.
It was not confirmed by the court if Maroney was one of the victims named in the federal lawsuit against Nassar, FOX17 reported.
USA GYMNASTICS NEEDS 'CULTURE CHANGE' TO STOP ABUSE, REVIEW FINDS
Maroney concluded her essay by writing something needed to be done to end sexual misconduct.
"Is it possible to put an end to this type of abuse? Is it possible for survivors to speak out, without putting careers, and dreams in jeopardy? I hope so," she wrote. "Our silence has given the wrong people power for too long, and it's time to take our power back. And remember, it's never too late to speak up."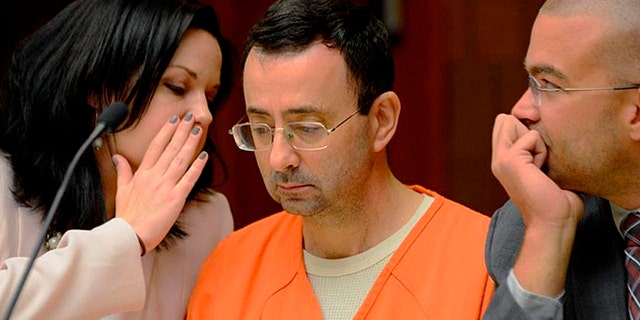 Maroney's revelation comes in the wake of a number of A-list actresses speaking out about the sexual misconduct they experienced in their careers following the fall of Weinstein. The movie mogul was accused of sexually harassing and assaulting women for decades following exposes by The New York Times and The New Yorker Magazine.
The Associated Press contributed to this report.