McGuire inspires Central Scouting right to end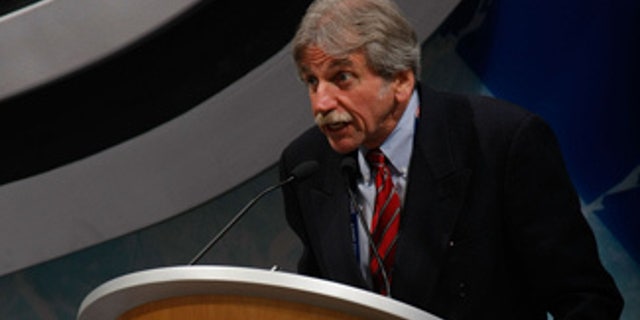 Less than a week ago, NHL scouts gathered inside the Conn Smythe Board Room at the League offices in Toronto for the start of annual Central Scouting meetings. The room was unnaturally silent.
EJ McGuire, NHL Vice President of Central Scouting, was ready to speak; only it was on a speakerphone and not from his usual perch at the head of the room's U-shaped conference table layout.
Central Scouting's Final Rankings Meeting was about to commence Saturday morning and McGuire was absent for the first time in his nine years with the organization.
A battle with incurable cancer -- one he would lose early Thursday morning -- had made attendance impossible. But McGuire's spirit was undeniable and he refused to abdicate his responsibility to direct his scouts in their mission to accurately rank this year's draft-eligible prospects.
For the 10 scouts gathered in that room, listening was all they could do; all they wanted to do.
It was what McGuire trained them to do meeting after meeting. So they listened -- and heard a far different meeting-opening speech than any that had come before.
McGuire simply wanted to provide his close friends and peers with the update they all needed to hear. At the conclusion, he'd even open it up to a question-and-answer segment with the scouts. But, there were no questions.
As usual, McGuire spoke honestly and truthfully, leaving no stone unturned, and that's just how he wanted it.
"This is a (very rare) disease, so they don't know a lot about it and they don't put a lot of research money into it for that very same reason," McGuire said.
McGuire would also do what he does best by providing his "boys" with the usual motivational mantra that sets the tone for what has become an art form at Central Scouting -- due in large part to McGuire.
McGuire was diagnosed with one of the rarest forms of cancer in December -- leiomyoscarcoma. It's a disease that aggressively attacks the cells that make up the involuntary muscles within the body.
He received radiation treatment on his right leg -- where the disease was initially diagnosed -- in January. He put up a valiant fight, but lost his battle Wednesday night.
"I know it's non-curable and as you could probably tell from the way I need a little oxygen break every so often, that the disease is winning ... and it's going to win," McGuire said. "I'm not being defeated, but it's going to win."
He apologized, paused and took a few deep breaths before carrying on. McGuire always had his priorities in order; determined to get the job done and done right.
"I want you to do the job you were paid to do," he said.
That job would consist of ranking the top North American prospects for the benefit of all 30 NHL clubs prior to June's NHL Entry Draft.
And with current Senior Vice President of Hockey Operations and Hall of Famer Jim Gregory offering encouragement prior to the start of the meeting and Jim's son, David Gregory, and fellow NHL scout Chris Edwards leading the discussions, the heart-heavy scouts honored McGuire's request.
"I came in here to hear what E.J. had to say and to show the support of you people with what you do," Jim Gregory told the scouts following McGuire's talk. "Do everything you can to put in the extra effort on behalf of him. Put the extra effort in on behalf of E.J."
And the scouts have done just that, in the businesslike fashion that McGuire had always demanded.
Follow Mike Morreale on Twitter at: @mike_morreale