McCoy applauds Chargers' blitz pickup in preseason win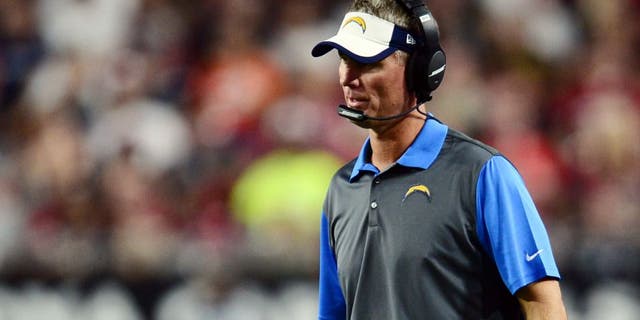 Once again, the Cardinals dialed up the heat in the desert.
Mike McCoy's offense was ready for it this time. In the face of a heavy blitz, the Chargers manned up and mounted a game-winning drive.
"You look at the film, last year, when we played there the opening week, we didn't beat blitz zero," an impressed coach told U-T San Diego's Tom Krasovic.
His line wilted against Arizona's pressure in last year's season opener. On the game's decisive series, the Cardinals brought six and seven defenders that Philip Rivers and Co. couldn't manage.
Their strategy didn't change in this preseason game -- even without old defensive coordinator Todd Bowles.
The first-team line blocked it beautifully. So did the second-and-third stringers on the field when San Diego needed to drive at the end of the game.
Arizona brought their blitz, but QB3 Brad Sorensen brought his 'A' game -- and helped bring the Bolts their second preseason win.