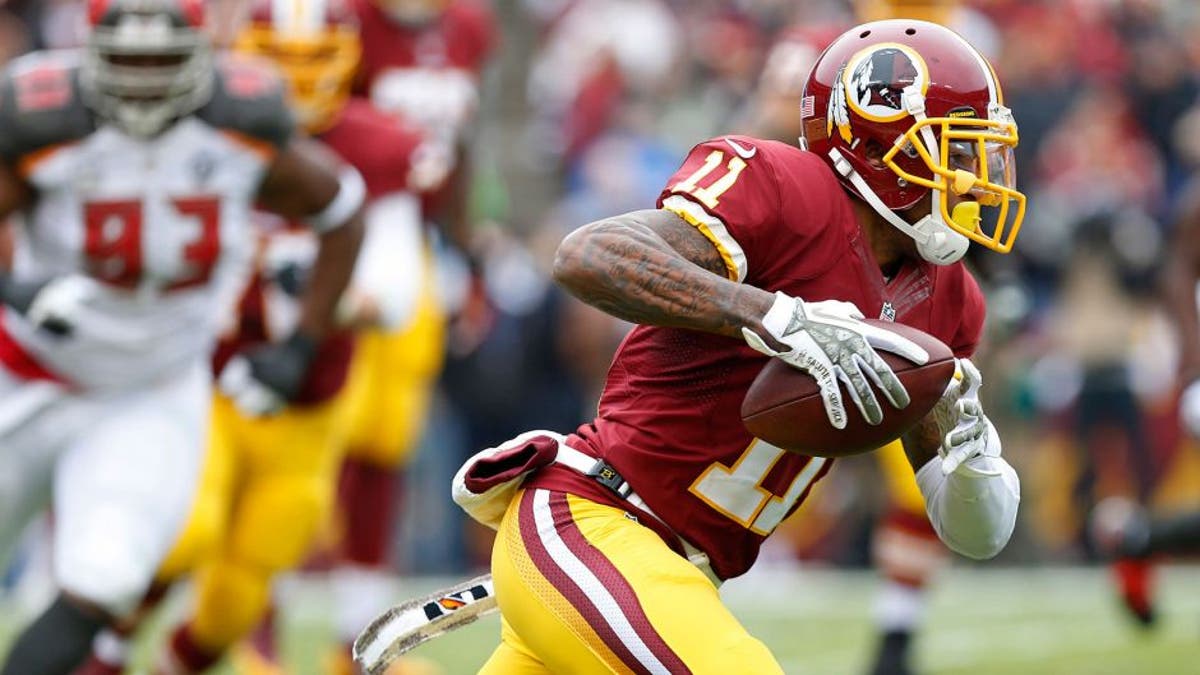 Devin McCourty isn't writing off the Redskins' dynamic offense. Geoff Burke USA TODAY Sports
The New England Patriots are heavy favorites against the Washington Redskins this week, but that's not to say the defense won't have some trouble with the likes of DeSean Jackson and Pierre Garcon.
Patriots safety Devin McCourty showed the Redskins some love on Wednesday, praising the talent they have at the skill positions.
"I think this is probably one of the most talented groups of skill players we've played between them and Indy," McCourty said via Christopher Smith of MassLive on Wednesday. "You talk about with DeSean Jackson coming back -- him and Pierre Garcon with Jamison Crowder, a rookie who has played really well for them."
The Redskins getting Jackson back should provide a big boost to the passing game following a great comeback led by Kirk Cousins two weeks ago. He's a big play waiting to happen and could be a problem for the Patriots' secondary to contain.
For McCourty, he'll have his hands full with a fairly talented tight end.
"Me personally, I think Jordan Reed is a way better tight end than what people give him credit for," McCourty said.
Reed may not have eye-popping numbers, but he's clearly a big target in the Redskins' offense. He's caught 35 passes for 350 yards and three touchdowns and has the ability to line up tight to the formation or split outside. McCourty, a former cornerback, has experience playing outside, but Reed won't be an easy assignment by any means.
The Redskins certainly don't think this will be a blowout, and neither do the Patriots. It'll be a hard-fought battle throughout, specifically when Washington is on offense.
"You turn on film from last year and DeSean Jackson has so many plays over 50 yards," McCourty said. "So we've got to just be ready. They can do a lot of different things on the field. Obviously we're going to first make sure we don't give up the big play."