Mayfield shows he's got all the right moves with postgame dance-off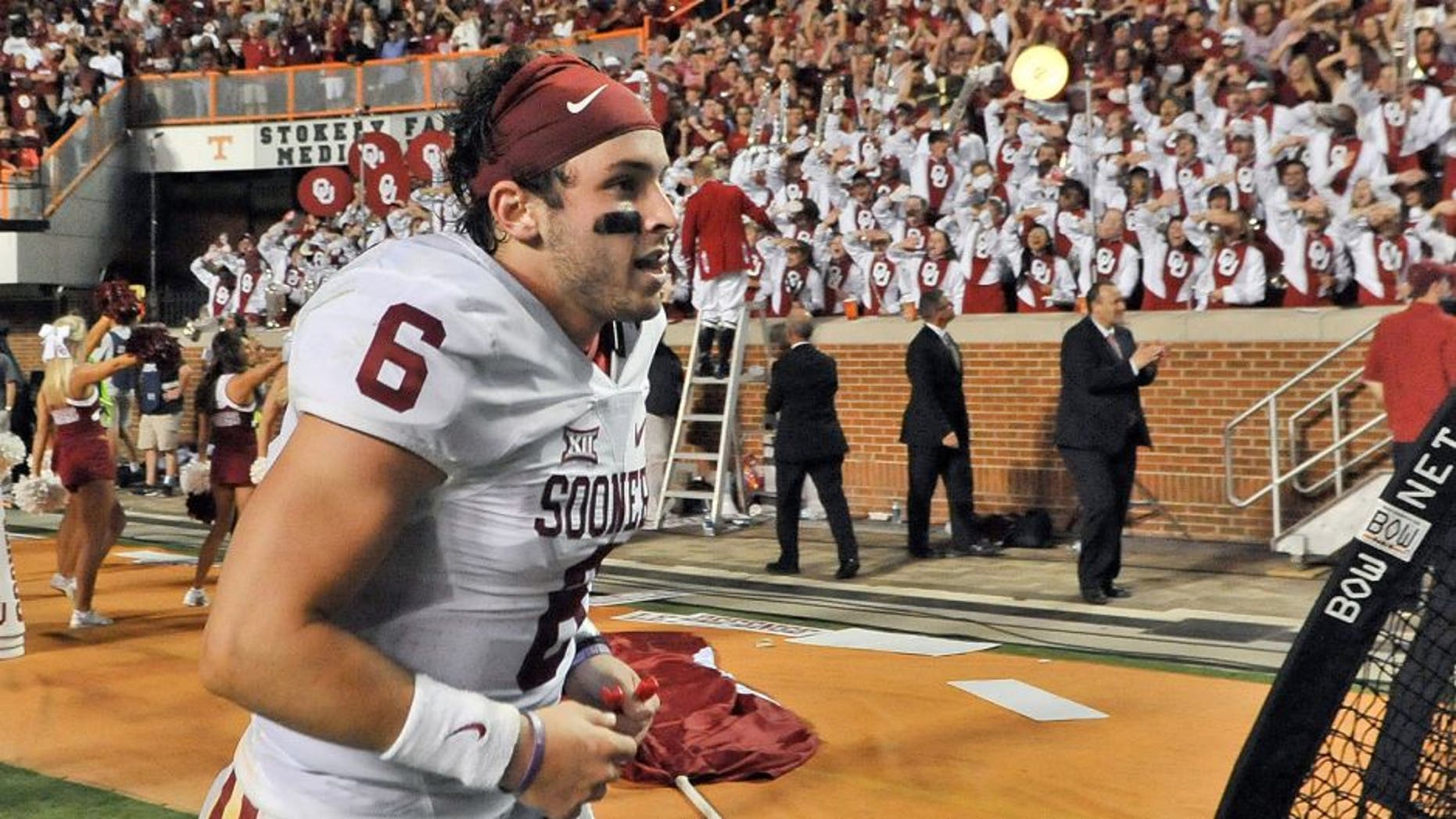 Everybody knows Baker Mayfield loves to dance. On Saturday night he certainly had reason to bust out some moves.
After Mayfield orchestrated a phenomenal comeback after a rough start, the first-year Oklahoma starter got jiggy with it in the Sooners' locker room following their improbable 31-24 win double overtime.
His touchdown pass to Sterling Shepard gave OU the lead and then an interception of Tennessee quarterback Josh Dobbs sealed the win. Mayfield finished 19-of-39 for 187 yards, three touchdowns and two interceptions.
It's not the most eye-popping stat line, but Mayfield put a difficult start behind him and finished strong, showing a maturation the Sooners desperately need under center.
So why not dance?
(h/t College Spun)