Max Holloway welcomes a fight with Frankie Edgar next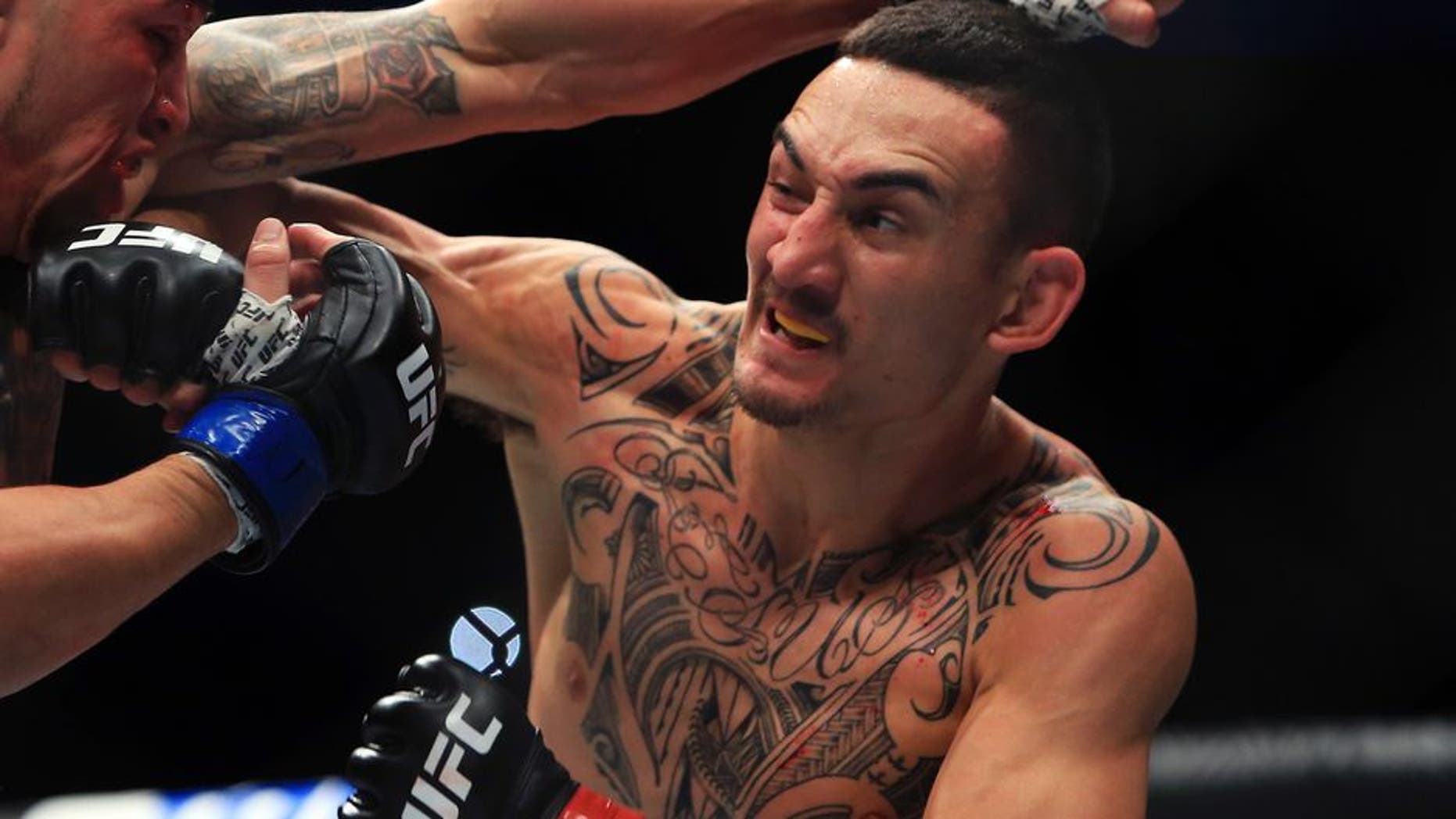 Max Holloway solidified his spot as the best featherweight in the world with a dominant third-round TKO against Jose Aldo on Saturday night in Brazil but rarely does any champion get the chance to celebrate without being asked what comes next.
Holloway is no exception because while he may be riding an 11-fight win streak, including the victory against Aldo, there are still challenges left for him at 145-pounds.
The name most likely at the top of the list is former lightweight champion Frankie Edgar, who just recently dismantled highly touted prospect Yair Rodriguez at UFC 211 to earn his second straight victory and seventh overall in the division.
While Holloway is happy to face any challenger the UFC throws at him, he believes Edgar is the fighter that makes the most sense for his first title defense.
More than anything, Holloway would love the chance to defend his belt at home in Hawaii a state that has delivered numerous fighters to the UFC, but the promotion has yet to land there for an event.
Holloway has been Hawaii's biggest advocate to get a UFC card there but now that he's champion it's likely he'll have even more leverage to make it happen.
"If they want to do it, let's do it in Hawaii," Holloway said when proposing a location for a potential fight with Edgar. "I know a place, a stadium, it's very nice."