Max Holloway vs. Ricardo Lamas added to UFC 199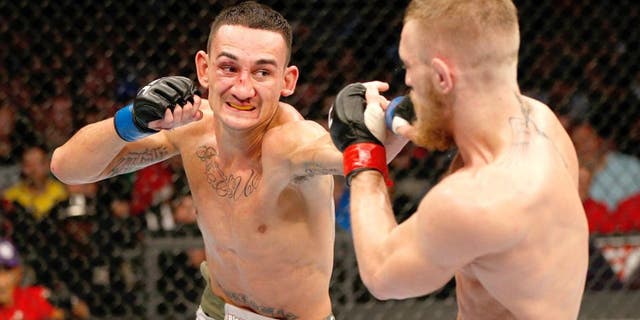 NEWYou can now listen to Fox News articles!
Featherweight contender Max Holloway has won eight straight fights, but will have to win at least one more before he will be considered for a title shot. Unfortunately for him, it won't be an easy fight.
UFC Tonight announced Wednesday night that Holloway will face former title challenger Ricardo Lamas on June 4 at UFC 199 in Los Angeles. Back in 2014, Lamas went five rounds with then-champion Jose Aldo, finishing the fight strong in the fifth round.
Since that loss, Lamas has won three of his next four contests, and a win over Holloway should propel him back into title-contention. More than that, this will be an interesting clash of styles.
Holloway is an excellent long striker with solid Brazilian jiu-jitsu skills. Lamas is a solid but much more compact kickboxer who dominates with his wrestling and ground work.
It will be interesting to see if Lamas can get in the inside against Holloway, or if the Hawaiian can keep "The Bully" from pushing him around and on the end of his reach.