Mavs owner Mark Cuban loves the idea of Golden State being the 'villain'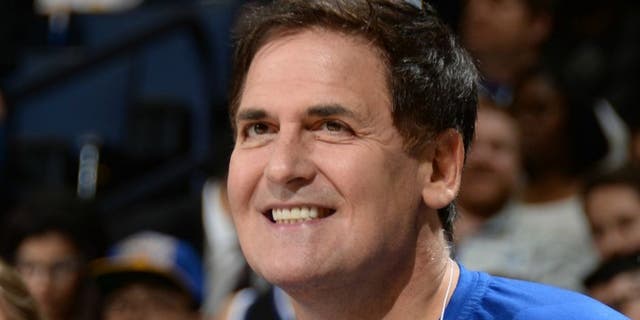 NEWYou can now listen to Fox News articles!
NBA commissioner Adam Silver isn't thrilled with the idea of "super teams" in the wake of Kevin Durant's decision to join the 73-win Golden State Warriors. But at least one Western Conference rival loves the idea.
Dallas Mavericks owner Mark Cuban, who never has been shy about sharing his opinions, surprisingly is in favor of Durant joining the juggernaut that already featured All-Stars Stephen Curry, Klay Thompson and Draymond Green.
"They become the villain," Cuban told ESPN. "Just like when LeBron James went to Miami, I loved that there was a villain. They become the villain. I'm fine with that. Everybody's going to root for them to lose."
It should be noted, however, that Cuban's Mavericks benefited at least somewhat from Durant's move. Because the Warriors had to clear some cap room, Dallas was able to acquire center Andrew Bogut from Golden State and also sign forward Harrison Barnes away from the two-time-defending Western Conference champs.