Mavs Justin Anderson voted most athletic in rookie poll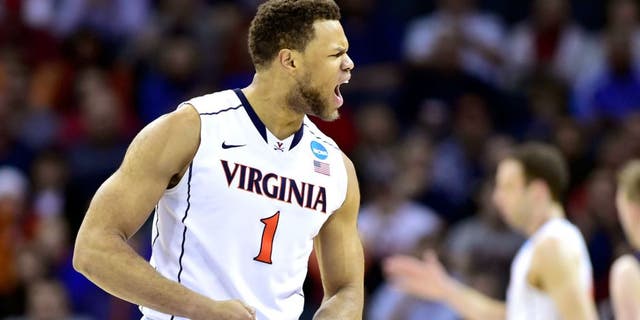 Dallas Mavericks rookie Justin Anderson has already earned the respect of his peers, it seems. In a recent poll of 36 rookies from this year's draft class, Anderson was voted the most athletic, receiving 27.8 percent of the vote.
Here's Schuhmann at NBA.com with more on the best athlete category:
1. Justin Anderson, Dallas -- 27.8 percent
2. Pat Connaughton, Portland -- 13.9 percent
3. Willie Cauley-Stein, Sacramento -- 11.1 percent
"This category usually doesn't get such a variety of responses. Maybe there are a lot of great athletes in this rookie class and maybe there's just nobody that stands out like LaVine did last year."
Anderson also finished tied for third in the "What rookie will have the best career?" poll with Denver Nuggets guard Emmanuel Mudiay. Anderson placed behind Minnesota Timberwolves rookie Karl-Anthony Towns (2nd) and Philadelphia 76ers big man Jahlil Okafor (1st).
(h/t NBA.com)