Mavs forward Dwight Powell continues his impressive offseason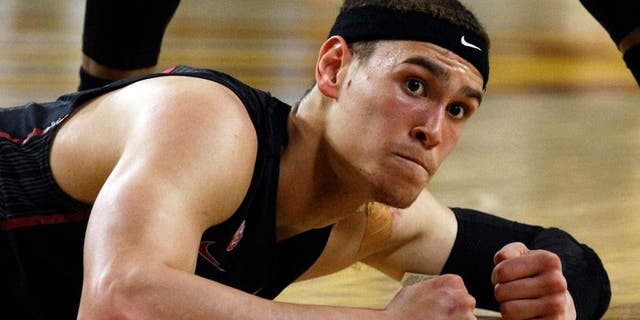 Dallas Mavericks forward Dwight Powell was one of the breakout stars of Summer League in Las Vegas, and he's following up that performance with some strong international play for his home country of Canada.
The versatile 24-year-old forward, acquired in the Rajon Rondo trade last season, is expected to be a key contributor for Canada in the FIBA Americas Championships.
It sounds like he could have a substantial role with the Mavs, too.
Here's what head coach Rick Carlisle told Earl K. Sneed of Mavs.com:
"He's positioned well with this organization," Carlisle said while speaking on Powell's progression after last season concluded. "He's a multi-position player that has skill, athleticism and a great work ethic, and he's going to have a great summer. He'll play with the Canadian national team, from what I understand, and he's going to continue to get better. There's going to be an opportunity for an increased role next year, and that's not an overstatement. That's how strongly we feel about his ability to contribute, so we really like him. You know, he's been a real positive guy to have in the organization since he came over."
(h/t Mavs.com)