Mattingly sticks by Dodgers' Pederson amid protracted slump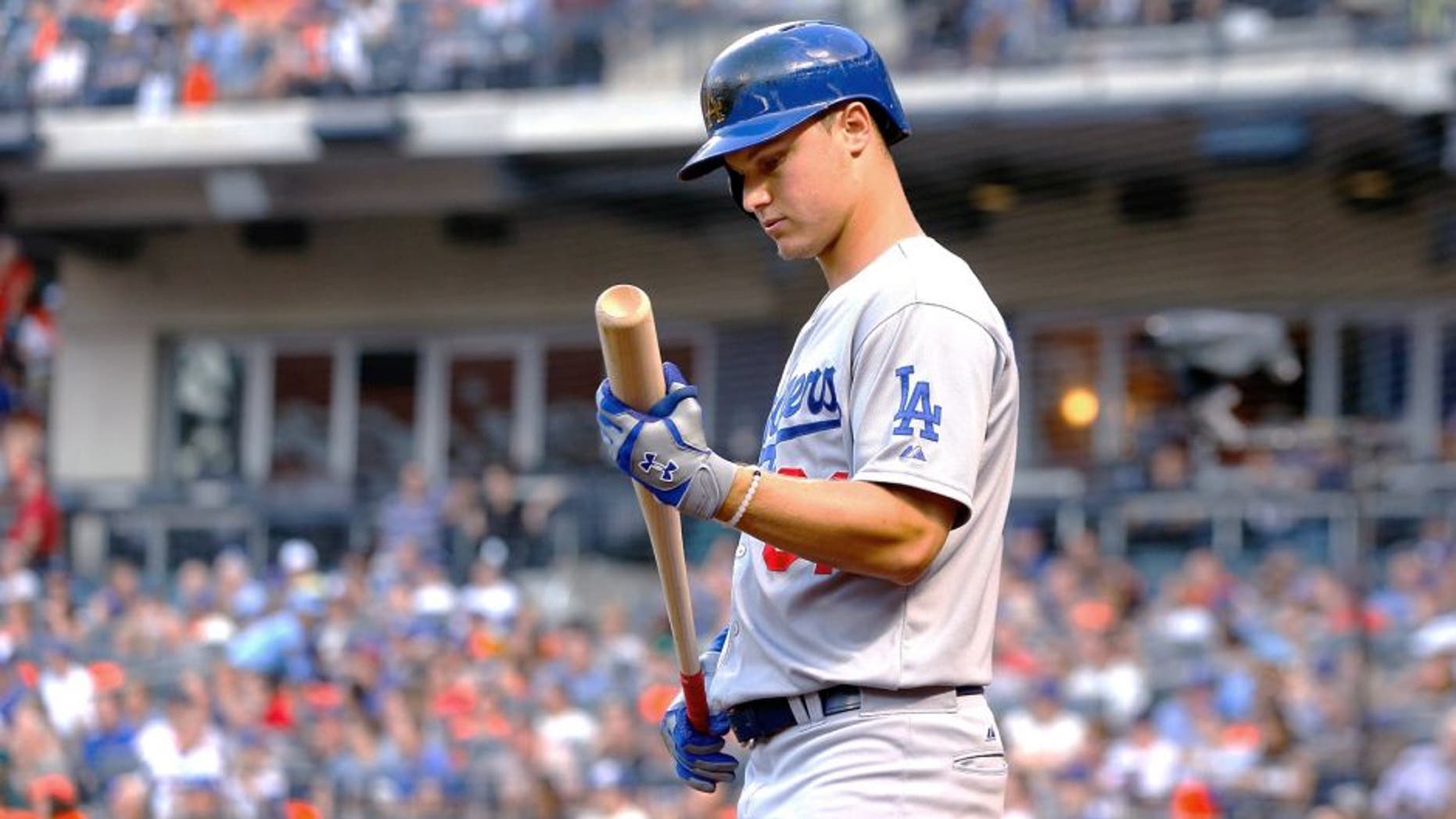 Now that opposing teams have a full scouting report on Los Angeles Dodgers rookie Joc Pederson, the center fielder is struggling mightily at the plate, but he still has the support of his manager during a rough time for the player who is still considered a candidate for the National League Rookie of the Year award.
After achieving a .267/.393/.606 slash line in early June, Pederson's offensive numbers have plummeted. The 23-year-old outfielder is now hitting .221/.352/.450 after posting six consecutive hitless games to end July and begin August.
"We made a conscious decision to be a better defensive club this year. He's a big part of that, up the middle," Mattingly said Wednesday, highlighting Pederson's defensive contributions to the team. "At some point, if you hit .220 and you don't hit homers then there's other things that you try to do. You have to make organizational decisions.
"I don't think there's anybody trying to make those right now. And there's nobody thinking Joc won't hit. We all believe in Joc still and what he's going to be able to do. It's going to be a little bit of a learning process for him this year too."
As he and the Dodgers wait for Pederson to work his way out of his lengthy slump, Mattingly said that he'll continue to use utility man Kiké Hernandez to give Pederson a day off to recharge when necessary.
A former slugger himself, Mattingly understands Pederson's struggles and vouches his support for the rookie.
"You don't like walking back to the dugout. It doesn't do your team any good," Mattingly said. "I'm sure he's working on using the field, putting the ball in play more. But it's hard to just make overall changes during the course of a season. You're trying to compete. You're trying to win games. You're trying to get on base. Joc's working. Joc's going through the process and we're happy with what he's doing."
(h/t Orange County Register)