Mattingly 'really happy' for Kershaw after redemptive Game 4 win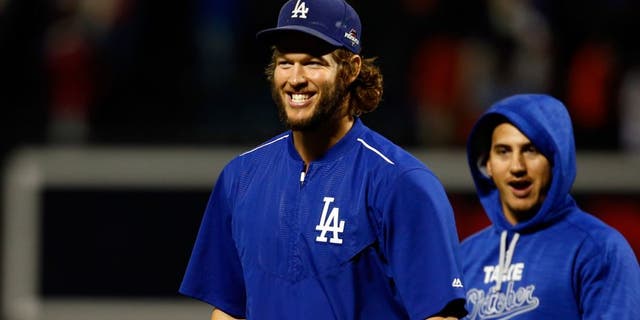 Dodgers ace Clayton Kershaw reversed the narrative on his postseason legacy on Tuesday with a spectacular outing in Game 4 of the NLDS against the Mets that delighted the Dodgers contingent for a variety of reasons.
"You know, I'm actually really happy for him," manager Don Mattingly said of Kershaw, who allowed three hits and one earned run while striking out eight over seven innings on short rest. "I mean, this kid is tremendous.
"Everything that you're supposed to be, he is, and I think to see him be able to do that tonight on short rest is a really good feeling for, I know myself, but I think a lot of those guys in that clubhouse feel the same way. This guy's an animal, the way he works, represents us, the game of baseball, himself. I mean, he's really a credit to the game, and so you're really happy for him to be able to do that tonight."
Prior to Tuesday's outing, the narrative surrounding Kershaw focused on his struggles in postseason outings, particularly in the seventh inning.
However, he was in prime form in Game 4.
Other than a solo home run from David Murphy, the Mets didn't pose a threat to Kershaw, who was operating on three days' rest, over seven frames.
"What he did tonight a lot better than what he did out in LA was throwing all his pitches for strikes and really throwing each pitch where he wanted to," Mets third baseman David Wright said. "In L.A., you could almost go up there and forget about the curveball because he was having a hard time commanding it. Tonight, he was commanding all three, and was flat-out unhittable."