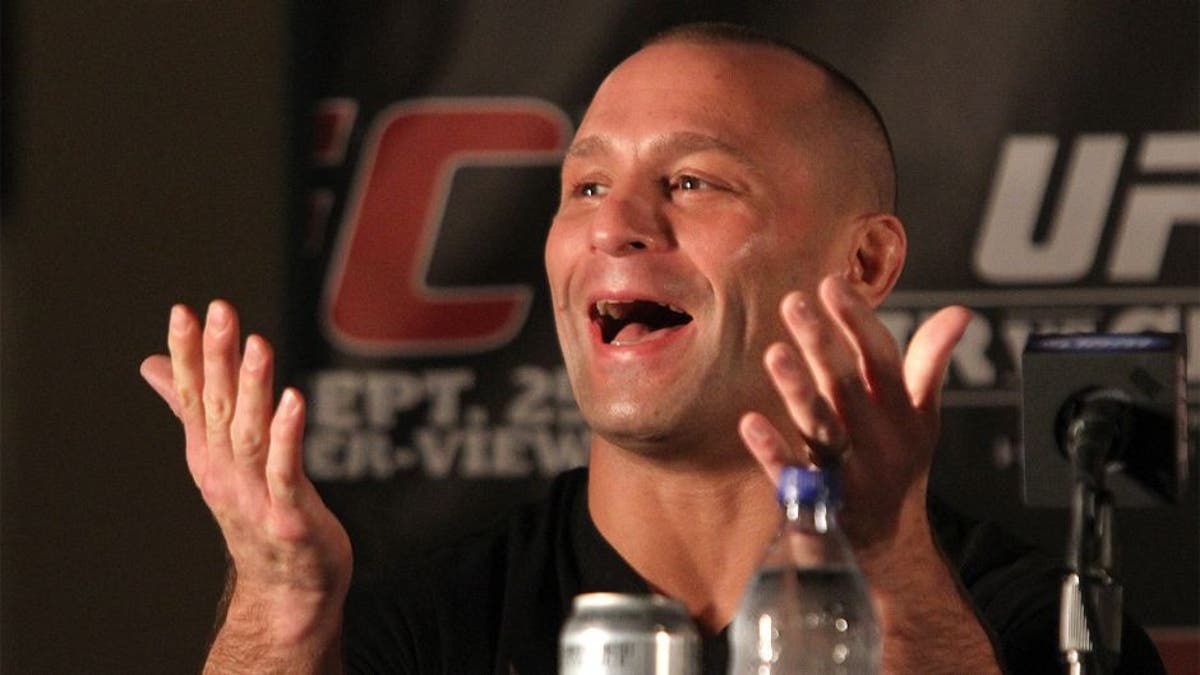 UFC president Dana White, former TUF and welterweight champion Matt Serra, and Nick "The Tooth" are back with another episode of "Dana White: Lookin' for a fight," and it has punches, submissions, mosh-pits, and more. This time, the dynamic trio hit Minneapolis in search of UFC prospects and good food.
They fight the latter in the form of a version of the city's famous "Juicy Lucy" cheeseburger, and the former at a Legacy fight card. Not only do they get to watch former WEC title contender Brock Larson win his retirement fight, they also scouted heavyweight Cody East and bantamweight prospect Manny Vazquez.
Watch the episode (above) to not only see highlights from those action-packed bouts, but also to see Serra guest-teach at a local Brazilian jiu-jitsu school, he and Nick snowboard and all three of them light up the stage as a pop-up Death Metal band dubbed, "The Three Douchebags."
Spoiler alert - Dana tried, but can't play the drums, and Matt can't sing at all, but still managed somehow to be a rock star. Crowd-surfing at the end, in the mosh-pit helped the cause.