Matt Ryan shares strong message with Falcons fans after Super Bowl collapse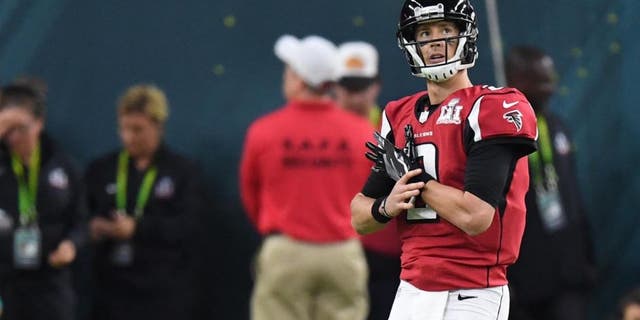 NEWYou can now listen to Fox News articles!
For about three quarters, Matt Ryan was not only poised to lead the Atlanta Falcons to a Super Bowl victory, but it looked like he would do so in record fashion. He had a perfect passer rating of 158.3 for most of the game, only to see that slip away along with the Falcons' 25-point lead.
It was a crushing defeat for Atlanta, one that left players and fans disheartened. Ryan tried to ease the pain on Instagram Monday, sharing a message for fans and the city of Atlanta.
Ryan is a tremendous leader for the Falcons and an icon in the city in which they play. They'll be back next year, and for many years to come.