Matt Ryan heaps praise on Ndamukong Suh: 'He's a special player'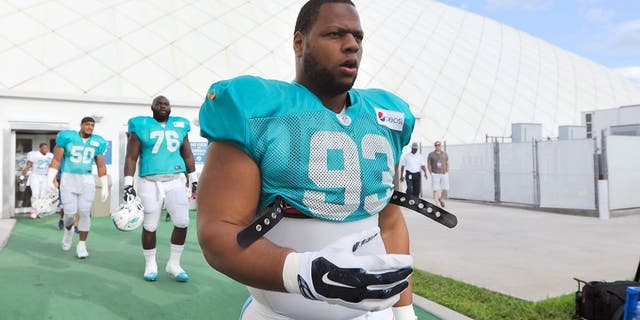 When the Atlanta Falcons head into their third preseason game against the Miami Dolphins, the team as a whole is obviously expecting to get their biggest test yet. The third preseason game is when the bulk of the starters tend to play the most, which is exactly what Matt Ryan was asked about Ndamukong Suh and the rest of Miami's defense.
When the topic of Suh came up, Ryan didn't skip a beat, as Vaughn McClure of ESPN reported.
"Obviously I've played against Ndamukong Suh a number of times in my career. You know that he's a special player. He's tough to go against. You've got to know where he's at. He's one of those guys in this league that you have to account for where he's at. So it will be a good test for us. And hopefully we'll be prepared and ready to go." Ryan told ESPN.
He actually began by talking about the Dolphins defense as a whole, sending praise in the direction of their talented unit.
"He's not the only one," Ryan said of Suh. "Cameron Wake's a great player. They've got a lot of talent on that defense. I think it's a great opportunity for us."
This is definitely going to be quite the test for Atlanta, and it'll be a great measuring stick to figure out where this team is both offensively and defensively heading into the regular season.
(h/t ESPN)