Matt Miazga isn't an immediate replacement for Kurt Zouma, Hiddink says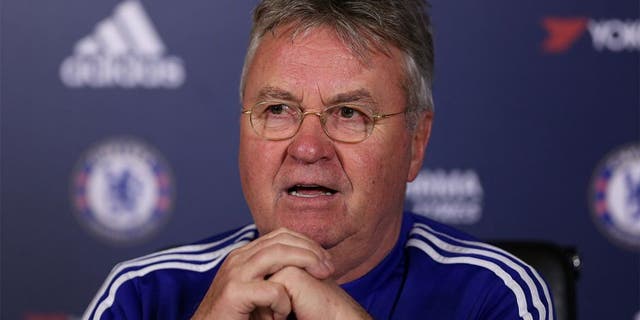 Chelsea manager Guus Hiddink believes Matt Miazga needs time to adjust to life at Stamford Bridge before he makes his debut for the club.
United States defender Miazga is currently catching up on his fitness as he awaits an opportunity to appear for the first time since completing his move from New York Red Bulls last month.
Hiddink included Miazga in his Champions League squad for the knockout stage, but he outlined his desire to take a cautious approach with the 20-year-old defender as he acclimates to life in England.
"Physically, Miazga is okay," Hiddink told reporters ahead of the match against Newcastle on Saturday. "We will see what happens next week. He is a youngster, but one who is coming into the national team of the USA, which is not a small team. He has to get used to our way of playing, which is a little faster, but he adapts himself quickly, he is very professional and we don't have any doubts if he is needed."
Those words underscore the work ahead of Miazga as he attempts to advance in the pecking order in the wake of the season-ending injury to Kurt Zouma last weekend.
MORE: Will Chelsea move benefit Matt Miazga?
Zouma is ruled out for the next six months after tearing his ACL in the 1-1 draw against Manchester United on Sunday. The France defender's recent surgery rules him out of Euro 2016 and creates a vacancy to fill in the heart of defense.
Gary Cahill is in line for a recall to plug the void alongside John Terry at Stamford Bridge tomorrow, but Hiddink notes there are other alternatives in defense -- including natural central defender and incumbent right back Branislav Ivanovic, plus fullbacks Cesar Azpilicueta and Baba Rahman -- if he requires an immediate solution.
'We also have make some variations with Ivanovic, Baba and Azpilicueta, we have some options," Hiddink said.
In addition to those options and the settling Miazga, Hiddink is also expected to integrate academy defender Jake Clake-Salter into first-team training sessions for the remainder of the campaign.