Matt Kenseth presents special gift to family of late Steve Byrnes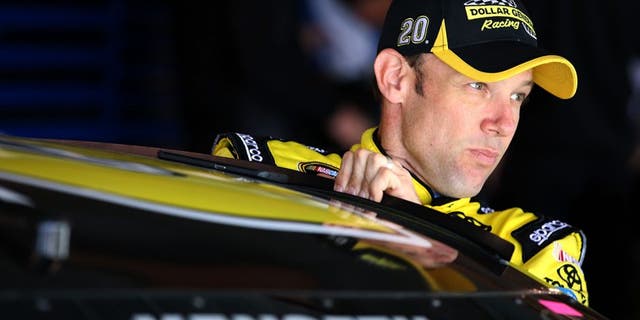 Matt Kenseth, the 2003 NASCAR Sprint Cup Series champion, was at the NASCAR Hall of Fame on Tuesday to make a special presentation to the family of the late FOX reporter and NASCAR Race Hub host Steve Byrnes.
Byrnes passed away last April, soon after the Food City 500 In Support Of Steve Byrnes And Stand Up To Cancer at Bristol Motor Speedway, which Kenseth won.
To honor Byrnes' memory, Kenseth presented Byrnes' wife Karen and son Bryson with a replica of the sword trophy he won at the Tennessee track last year.