Matt Harvey's suspension is over, but his struggles certainly aren't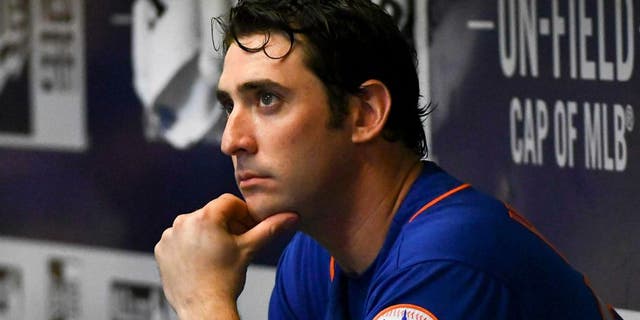 Matt Harveys return to the mound wasnt exactly triumphant on Friday night.
The Mets right-hander, coming off a team-imposed three-game suspension, surrendered five earned runs and three homers in just five innings of work in a 7-4 loss to the Brewers. Most of the damage came in the sixth inning, when Milwaukee scored four times and knocked Harvey out of the game.
It was the third consecutive start in which Harvey allowed at least five runs, and it dropped him to 2-3 on the season with a 5.62 ERA.
"I think overall, the last three, four starts have been pretty terrible," Harvey said, via MLB.com. "So obviously there's a lot of work to be done to get things back on track, which is the main goal right now."
Harvey was suspended last weekend after he failed to report to Citi Field for Saturdays game against the Marlins. On Tuesday, he apologized, took responsibility for his mistake and said he was extremely embarrassed by his actions.
Harvey's next start should come at Arizona, where the Diamondbacks are averaging an MLB-best 6.33 runs per game.