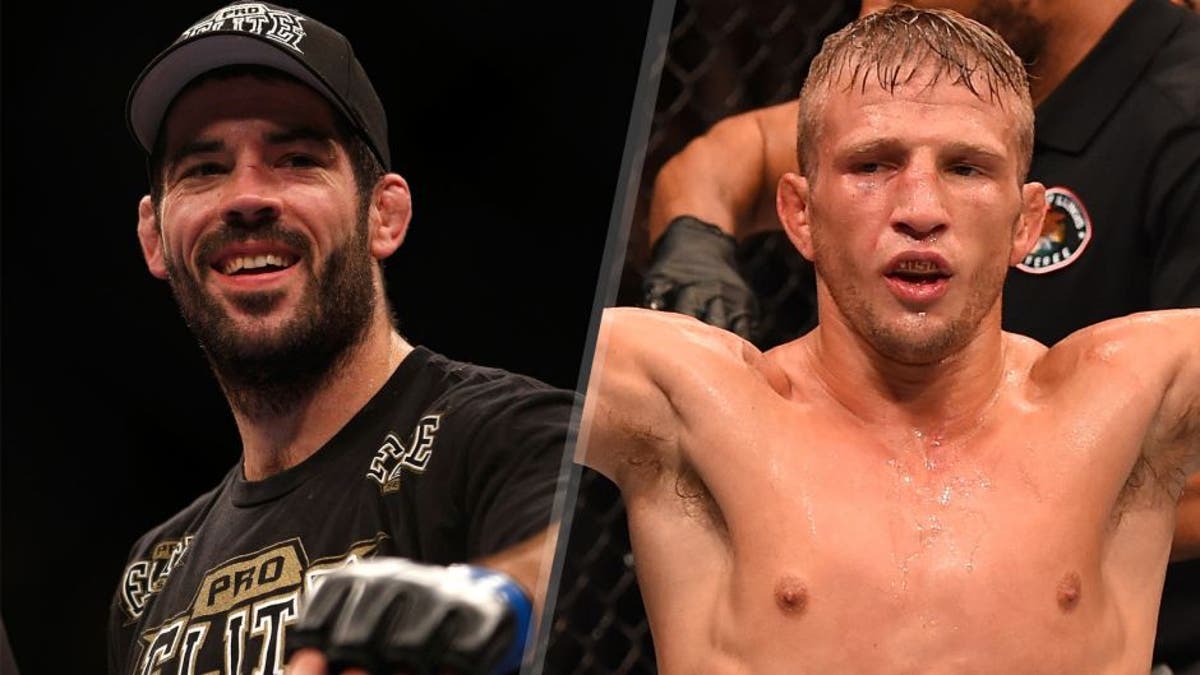 Following his move to Denver recently, Matt Brown rejoins The Great MMA Debate podcast to talk about his new team in Colorado where he will be training alongside several notable UFC fighters, including bantamweight champion TJ Dillashaw.
Dillashaw just recently announced his exit from Team Alpha Male in Sacramento to join the Elevation Fight Team in Colorado and Brown believes they are on their way to becoming the next big gym in MMA.
"As I'm sure you've all heard, TJ Dillashaw's going to be out here. Clay Guida's out here, Tony Sims, Drew Dober, Neil Magny, Brandon Thatch, we've got the crew," Brown said. "This is going to be the next big team coming out of MMA. I'm glad to be a part of the beginnings of it. I'm so stoked."
Dillashaw has been embroiled in the fallout from his decision to leave the Sacramento-based team for his new team in Denver, and while his move has been in the headlines non-stop for the past week, Brown isn't about to place his opinion where it doesn't belong.
"That's some deep drama that's got nothing to do with me that I'm not touching," Brown said. "I've got respect for every single one of the parties involved."
The one thing Brown will say about the entire ordeal is the perception that Dillashaw was somehow a "snake in the grass" after he was called out by interim featherweight champion Conor McGregor after this season of "The Ultimate Fighter" wrapped.
McGregor took aim at Dillashaw and accused him of abandoning his team after they got him to the title, but Brown doesn't see it that way at all.
Just like he opted to move to Denver to join the team, Dillashaw is just doing what's best for him and no one should be able to fault a fighter for making that move.
"As much as I love Conor McGregor, I don't think he called it really," Brown said. "He called TJ a snake in the grass and I don't think TJ's a snake in the grass. I don't know if him or Urijah (Faber) are in the right, but I don't think TJ's a snake in the grass and that's what Conor was calling him and I don't agree with Conor on that."
Also on the podcast this week, the team breaks down some of the action that happened at UFC 192 in Houston, Brown's preparation for Kelvin Gastelum in November and a full review of the new Five Finger Death Punch album.
Listen to the podcast here via Soundcloud or download and subscribe to the show via iTunes.