Mathieu on staying with Cardinals: 'I think this is the perfect place'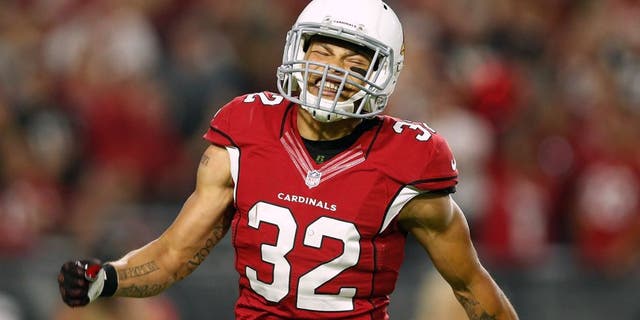 Tyrann Mathieu is making no secret of the fact that he wants to play the rest of his career with the Arizona Cardinals.
"Obviously, I love this team, I love this locker room, I love the coaching staff, upper management," Mathieu told reporters Monday while his teammates cleared out their lockers. "I think this is the perfect place for me. I wouldn't mind spending the rest of my life here."
Two issues, which will intersect next season, will impact Mathieu's long-term future in the desert. The All-Pro safety tore the ACL in his right knee at Philadelphia on Dec. 20 and heads into the final year of his contract with two ACL surgeries in his first three seasons.
There is no issue when it comes to Mathieu's production. He registered a career-best 89 tackles and tied for the team high with five interceptions, but he said he won't make the mistake of rushing back from knee surgery - as was the case in 2014.
"I wanted to get back so fast I didn't come back quite how I wanted to," Mathieu sad. "Now I want to take my time with this, so I can come back 100 percent and not have one of those 2014 seasons."
Mathieu is among a number of secondary concerns for the Cardinals. Safety Rashad Johnson and cornerback Jerraud Powers are set to become unrestricted free agents while safety Tony Jefferson will be a restricted free agent. Johnson and Powers on Monday each professed a desire to stay with the team.
"All the guys who are here, we want to be here next year because we feel like we have something special, especially in the secondary," Powers said, while Johnson added that his goal is to "retire a Cardinal."