Matheney is a proponent of adding protective nets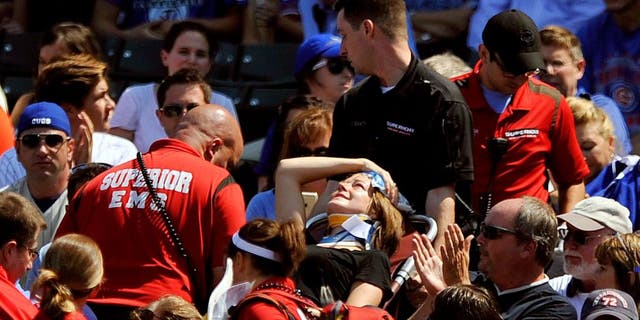 NEWYou can now listen to Fox News articles!
After several incidents this season in which fans seated in the lower levels have been injured by foul balls, momentum has picked up around baseball for stadiums to extend the protective nets behind home plate down the base lines.
Count St. Louis manager Mike Matheny as a proponent.
"I want my family behind a screen," Matheny told the St. Louis Post-Dispatch. "My other thought is that it really scares me when I turn around and I see in really close seats people that I know can't defend themselves, whether it's young kids or elderly people or people just not paying attention. You'll see some folks and they've got their glove on and they're focused and I'm going to tell you they're going to have trouble defending themselves because we have trouble doing it right here and we have the greatest athletes on the planet.
"We expect it to happen and we still barely get out of the way."
(h/t St. Louis Post-Dispatch)