Match ball delivered by man on drone? Match ball delivered by man on drone!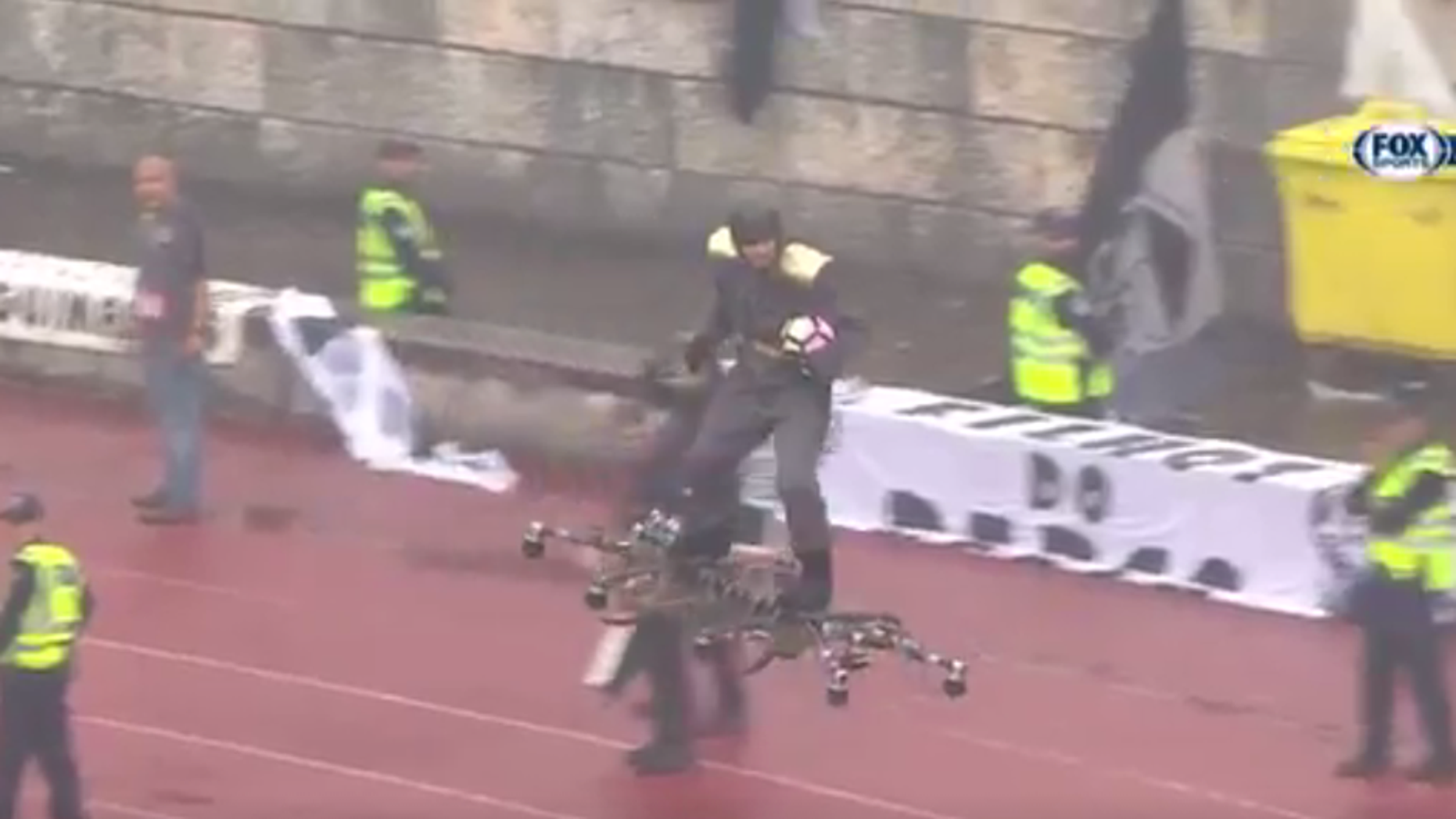 Usually, a match starts with both teams walking out of the tunnel onto the field led by the referee. And the referee, on his way out, will take the match ball off a stand, out onto the pitch and everyone is ready to go.
The Portuguese cup final did things a bit different -- they had the match ball delivered by a man on a drone. Or a hoverboard? Whatever it was, it was wild.
That is definitely one way to get the referee the match ball. And it's one that we're not going to forget, well, ever.
You see, for while this is cool now, this is just the start. Soon, they'll be doing this without a man on the drone. It will just be the machine bringing the ball to the referee, then the referee will be a drone, then the players will be robots and then none of us will be here because the machines have taken over. This is how it starts.
Happy Sunday!