Marvez: Packers hire Ben Sirmans as RB coach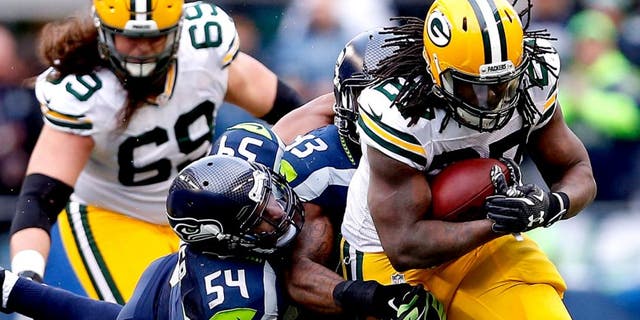 After firing two offensive assistants, the Green Bay Packers have replaced the temporary vacancies on their coaching staff. Brian Angelichio took over for Jerry Fontenot as tight ends coach; Ben Sirmans now steps in for Sam Gash as running backs coach.
Via FOX Sports NFL senior reporter Alex Marvez:
Sirmans was the running backs coach for the St. Louis Rams from 2012-2015. Veteran Steven Jackson was the starter during his first season, but he helped rookies lead the team in rushing each of the past three seasons. Zac Stacy had 973 yards and seven touchdowns as a fifth-rounder in 2013 (14 games), Tre Mason had 765 and four touchdowns as a third-rounder in 2014 (12 games) and Todd Gurley had 1,106 and 10 touchdowns in 2015 (13 games).
The Packers ranked 12th in the NFL this past season with an average of 115.6 rushing yards per game. However, starting running back Eddie Lacy had his worst year as a professional, recording just 758 yards after eclipsing 1,100 yards in each of his first two seasons.
Sirmans' main objective should be to get Lacy into shape so he can go back to being a dominant ball-carrier for Green Bay's offense.