Martinez tells Chelsea: Money can't buy Stones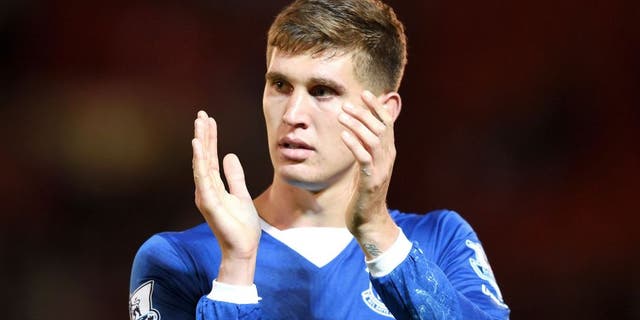 NEWYou can now listen to Fox News articles!
Roberto Martinez warned Chelsea "money cannot buy everything" after an "exceptional" display from John Stones in Everton's win at Barnsley.
Stones started the Toffees' Capital One Cup second-round tie at Oakwell on Wednesday night, and played all 120 minutes of a 5-3 extra-time win.
Stones was playing despite handing in a transfer request at Goodison Park after three rejected bids from Chelsea for the defender, and Martinez remains adamant the England international will not be leaving the club in the current transfer window.
"Our fans know all we are doing is trying to become better and be as good as we can," said Martinez, who also confirmed the club will formally reject the player's transfer request on Thursday morning.
"John is a massive part of that and we've got a clear idea that in life and in football money can sometimes not buy everything. This is about values and John is a vital part of our future."
When asked if Stones is for sale, he said: "Not at all."
Martinez also praised Stones' performance against Barnsley, the club with which he started his career.
"I thought he was incredible," he said. "(It was) an enormous celebration about football. He came through the Barnsley ranks and it shows you what a terrific job the academy do here.
"John was incredible under enormous pressure as you can imagine. Once more I'll say the authorities need to learn the lesson of what's going on. We need to protect players in the transfer window. It's becoming a bit of a circus.
"He was a real example of how to perform under massive, massive pressure. For me, it was an exceptional display by him."