Martin Truex Jr. says team is 'better off' skipping Homestead test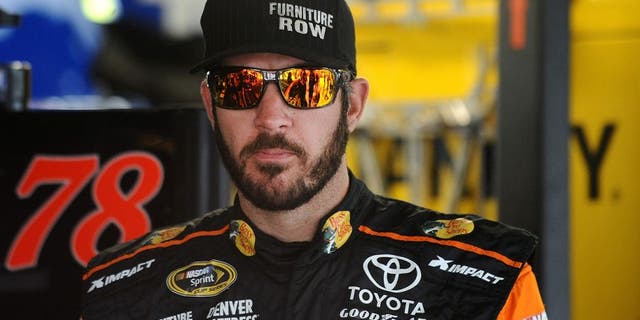 NEWYou can now listen to Fox News articles!
Of the 12 teams currently in the Chase for the Sprint Cup, there are five teams participating in NASCAR's organizational test session at Homestead-Miami Speedway.
But, Martin Truex Jr. and the No. 78 Furniture Row Racing team isn't one of them.
It was a bold decision by the team, but it was one Truex was totally on board with.
"It seems like every time we've tested this year, we've gone to the race track and spent the first day-and-a-half trying to regroup and figure out where we need to be," Truex said. "It seems like it's probably hurt us more than helped us and it's just kind of our mindset going forward that we feel like we'll be better off if we don't go."
Brad Keselowski, Chase Elliott, Austin Dillon, Kurt Busch and Carl Edwards are the five Chase drivers participating in the test sessions on Oct. 18-19 at the 1.5-mile track, which will play host to the final championship race of the Chase.
Truex has four wins this season, including the Chase opener at Chicagoland Speedway, as well as the final race in the Round of 16 at Dover International Speedway.
And they've proven that testing isn't the determining factor between winning and losing a race.
"There's a lot that went into it," Truex said. "We actually skipped the Chicago test as well and went there and we won. That certainly plays into the decision a bit."
Distance also played a factor for the team. Truex mentioned that "Homestead is a long way from Denver," as Denver, Colorado is the home base for the single-car organization.
"We're just trying to make sure we are focused on the right things," Truex said. "We feel like testing has not really done anything to help us along. We feel like our time is better spent at the shop getting prepared."
Truex is currently sixth in the Chase standings heading into Sunday's elimination race at Talladega Superspeedway, 13 points ahead of eighth-place Joey Logano.