Martin Truex Jr. meets with Yankees Girardi, talks charity over championships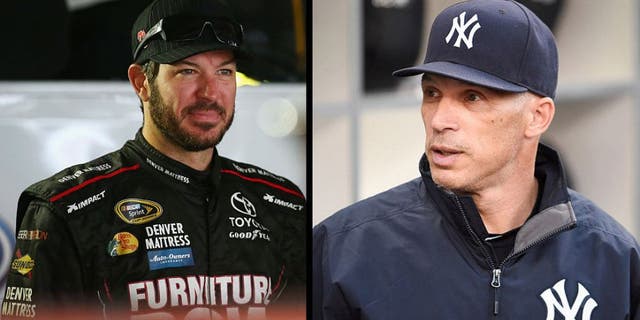 When players are chasing their first championship, it isn't unusual for them to reach out to other greats in sports for advice.
When Martin Truex Jr. was making the rounds in New York City before last Sunday's elimination race at Dover, he met with New York Yankees' manager Joe Girardi.
Girardi won three World Series titles as a player with the Yankees in the mid-90s, and won the trophy again in 2009 as the Yankees' manager.
When Truex sat down with him, the conversation wasn't about how to get the edge and win a championship, though.
It was more about the philanthropic work both do in the community.
"We actually talked a lot about our charities and our foundations and what we do," Truex said about the Yankees manager. "You know, just such a special man, played baseball, loves the game, puts everything he has into coaching."
One of the biggest bonds for the two were the close connections they have with ovarian cancer, as Truex's long-time girlfriend, Sherry Pollex, is a survivor while Girardi lost his mother to the disease.
"He does a lot for people," Truex said. "Every day he wears a different tee-€'shirt during his press conference for a charity that he's working with or somebody he's trying to help get the word out for something they're fighting for, and it happened to be when we went it was ovarian cancer because he lost his mom to that, and that was kind of a connection we had there."
Truex has the chance to go on a championship run similar to those of Girardi's 90s Yankees teams with the success he's been having in recent weeks.