Martin Truex Jr. inks extension with Furniture Row as team set to join Toyota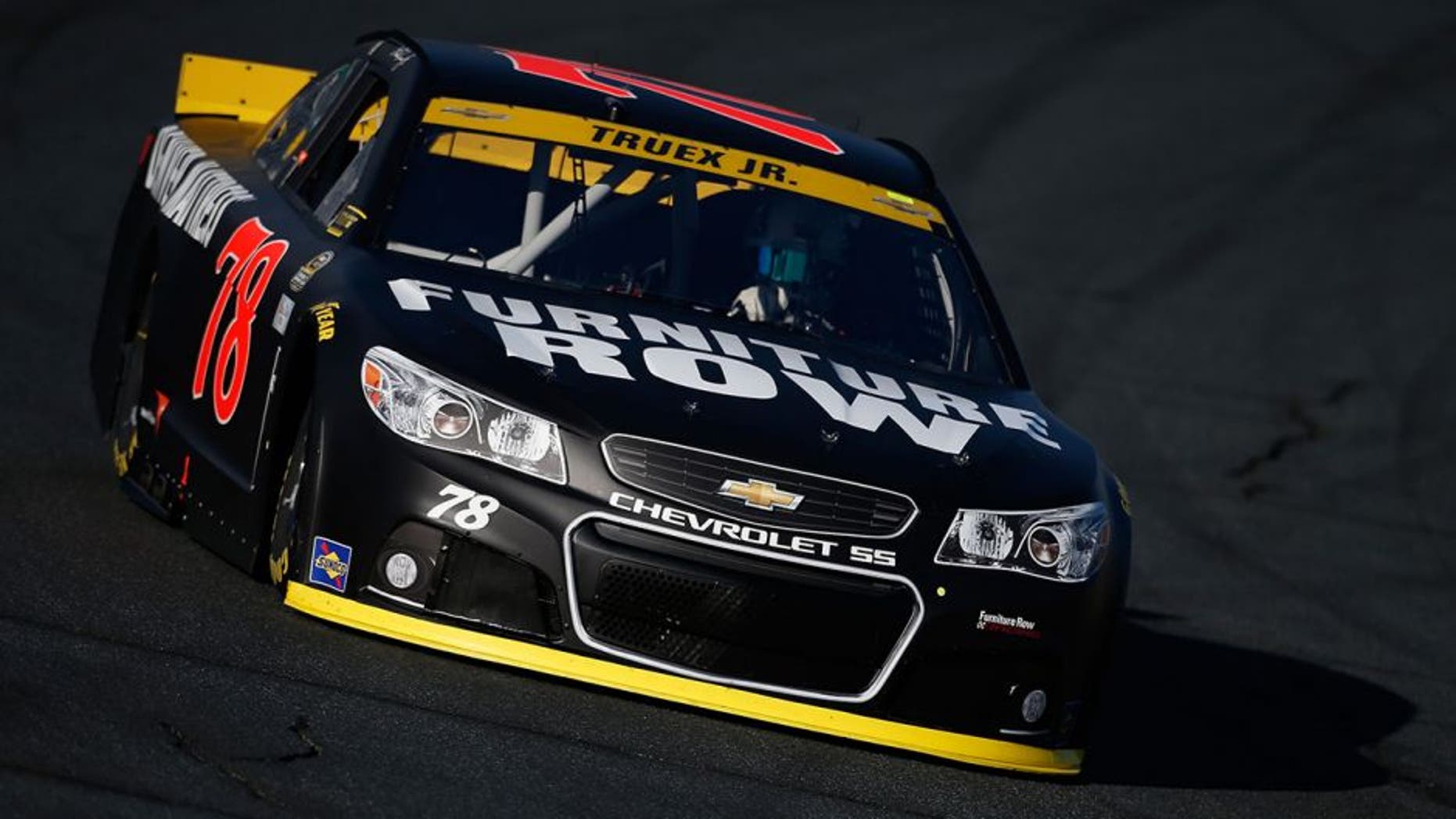 As widely expected, Martin Truex Jr. will remain with Furniture Row Racing for the 2016 Sprint Cup Series season.
The driver's crew chief, Cole Pearn, confirmed the news to FOXSports.com on Saturday morning while walking through the Sprint Cup garage at New Hampshire Motor Speedway.
"Yeah, he's re-signed," Pearn said.
Truex, who picked up a win at Pocono Raceway in June and made the 2015 Chase for the Sprint Cup, has enjoyed a career season with the single-car organization based out of Denver, Colorado.
While Truex said, "I can't talk" when asked Saturday morning whether he had re-signed with Furniture Row, Pearn said the team looks forward to having him back in the No. 78 car.
"It's good to have some continuity," said Pearn, who in his first season as crew chief for Truex has guided the veteran driver to 17 top-10 finishes in 27 starts. "I mean, we all kind of expected it to happen. It's not really a surprise. It's definitely positive to stay working together, and I'm looking forward to it."
In other Furniture Row Racing news, Toyota has scheduled a press conference for 10:30 a.m. ET Sunday at NHMS where Toyota officials will announce "a new partnership for the 2016 NASCAR season."
That partnership will be with Furniture Row, which will make the switch from Chevrolet to Toyota beginning in 2016.
"Yeah, I expect that's what you'll hear," Pearn said, when asked if this is the news that will come from Sunday's Toyota press conference.