Martin Truex Jr. aims to finally tame Bristol Motor Speedway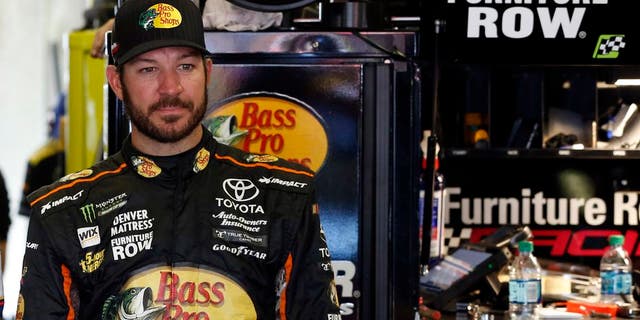 NEWYou can now listen to Fox News articles!
Bristol Motor Speedway is known by many names, The Last Great Colosseum, The Worlds Fastest Half-Mile, and Thunder Valley, but to Martin Truex Jr. its known as kryptonite.
The driver of the No. 78 Furniture Row Racing Toyota has been a lightning rod of misfortune and poor finishes at the high-banked half-mile short track.
Outside of top-five finishes in the 2011 fall race and the 2012 spring race, Truex has never finished better than 11th at Bristol.
Bristol is Bristol and youre rarely going to beat the house, said Truex. The track is known for its wild races and it seems that I have been a magnet for trouble. Our recent record might not show it, but we do have a car that can compete and contend at the Bristol short track. We just need to be patient and stay out of the wrecks."
Trouble has been fond of Truex at Bristol. Hes failed to finish on the lead lap in six of the last seven races at the short track.
Since joining FRR in 2014, Truexs best finish is 14th in the Food City 500 last year.
While Truex has dominated on the cookie-cutter 1.5-mile tracks on NASCARs circuit, he hasnt been as strong at the short tracks.
He plans to use the next two weeks to evaluate Furniture Rows short track program after a 16th-place finish at Martinsville three weeks ago.
This is our second short track race of the year and we sort of missed it at Martinsville a few weeks ago, said Truex. We started off strong at Martinsville, winning the first stage, but didnt finish strong. The next two weeks (Bristol and Richmond) will give us a good gauge on where we stand with our short track program.
It wont be a surprise if Truex once again struggles at Bristol. His average finish at the track is 20.9 with an even worse average since joining FRR (25th).
DAVID M. VAUGHN | DAVID M. VAUGHN