Martin, Smith return to practice but Knicks could be missing Shumpert with bad knee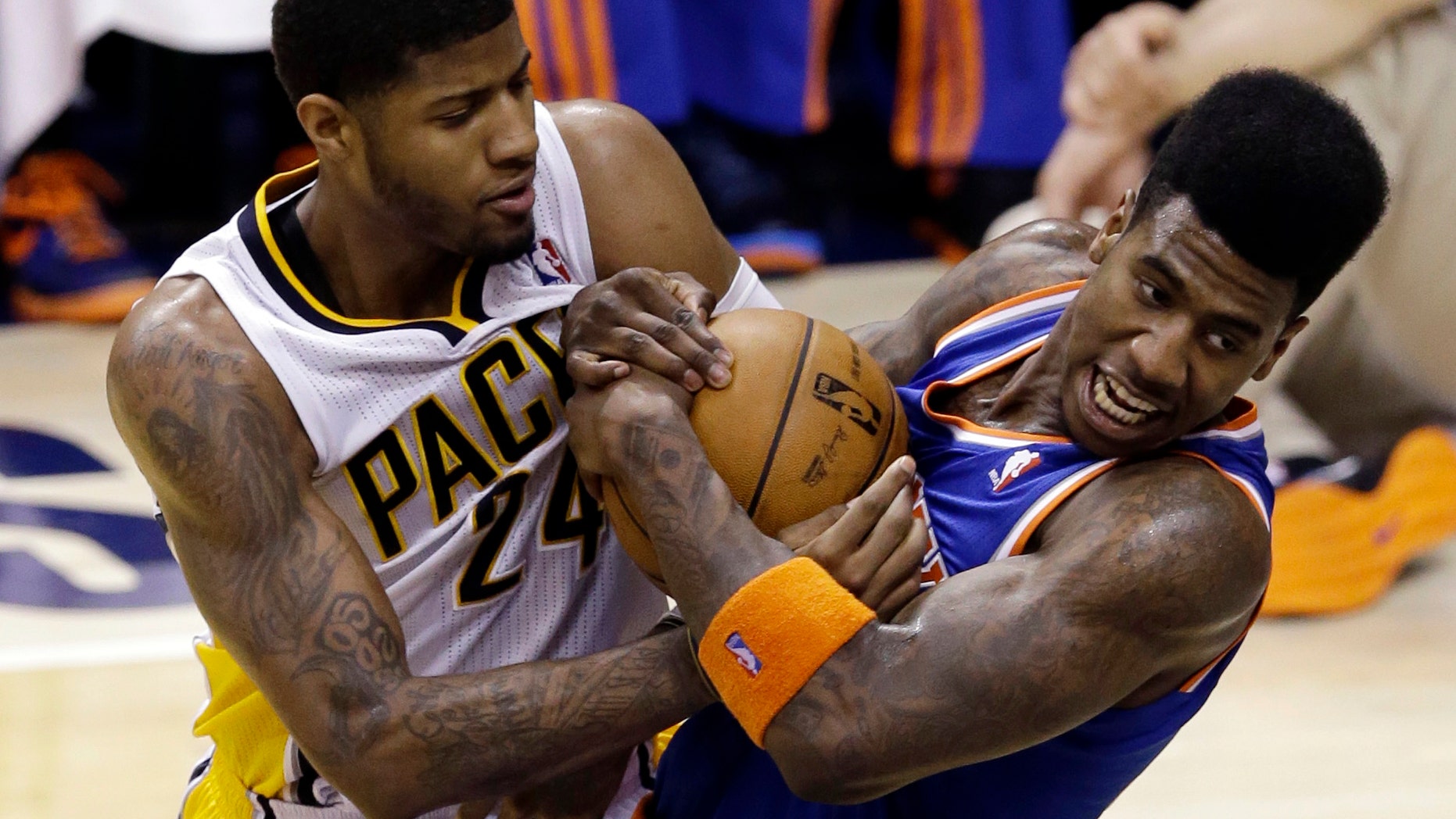 INDIANAPOLIS – The New York Knicks might be without Iman Shumpert for Game 4 of their Eastern Conference semifinal with the Pacers.
The guard has a sore left knee. He did not participate in Tuesday morning's shootaround after missing practice Sunday and Monday.
Coach Mike Woodson says a team doctor is flying to Indianapolis before the game to examine Shumpert. He was hurt during an awkward, twisting landing in Game 3. This is same knee that was operated on last May for a torn ligament.
Woodson said the knee has been swollen since the 82-71 loss Saturday night that put the Knicks in a 2-1 hole.
Forward Kenyon Martin and guard J.R. Smith might return to the Knicks. Both missed practice Sunday and Monday with illnesses but took part in Tuesday's shootaround. Martin says he will play.