Martin: Kessel should mesh well with Penguins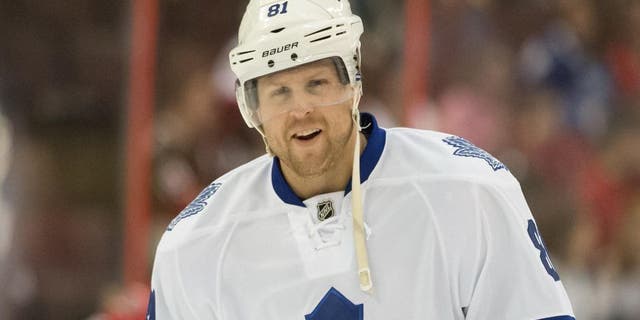 Pittsburgh Penguins special assistant Jacques Martin expects talented forward Phil Kessel to thrive in his new environment.
"I think he's a great acquisition," the 62-year-old Martin told the Ottawa Citizen. "Toronto was looking for him to be a leader. (The Penguins) already have a group of leaders.
"No. 2, I think when you get into an environment where there is a good work ethic, you get on a team where people like (Sidney) Crosby, (Evgeni) Malkin, (Kris) Letang and (Marc-Andre) Fleury, come out early, stay on after practice, practice at a high intensity -- for me, that rubs off on players."
Martin likened Kessel's situation to that of Brett Hull, who shuffled from St. Louis to Dallas and joined veterans Mike Modano, Joe Nieuwendyk and defenseman Derian Hatcher. Hull adjusted nicely with 32 goals to lead the Stars to the Stanley Cup in 1999.
A five-time 30-goal scorer, Kessel had 25 tallies and 36 assists in 82 games with the Toronto Maple Leafs last season. The 27-year-old finished with a career-worst minus-34 rating, however.
(h/t Ottawa Citizen)