Martin Kaymer relives winning putt at Ryder Cup in Medinah that relaunched his career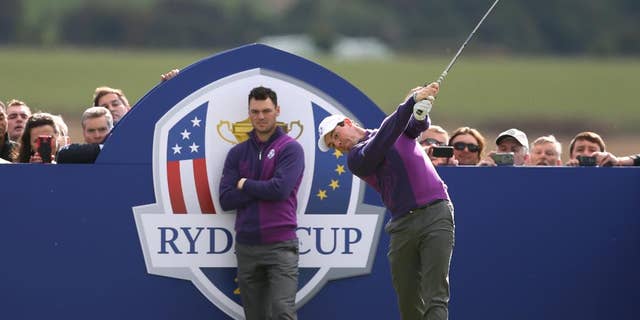 GLENEAGLES, Scotland – Europe couldn't have picked a more ideal player to seal its stunning comeback in the 2012 Ryder Cup.
As a hush fell over the 18th green at Medinah, Martin Kaymer settled over a six-foot putt that he just knew he would not miss.
Reflecting Thursday on a putt that's been on a loop these past few weeks, the German says "it doesn't even cross your mind that you might miss it. So for me, everything was so clear."
The putt dropped to complete one of sport's great comebacks and relaunched the career of Kaymer after a slump following his first major win and becoming the world's No. 1.
Kaymer is one of Europe's top men at Gleneagles this week — and will likely partner Rory McIlroy when play begins Friday.