Martin Kampmann exiting as Team Alpha Male head coach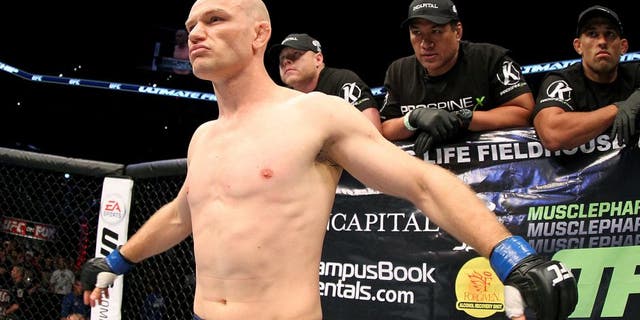 Team Alpha Male will need a new head coach again by the end of the year as Martin Kampmann has decided to step down and leave his position due to personal reasons.
According to a report via UFC Tonight, Kampmann's family wants to leave Sacramento, where Team Alpha Male is based, and he has decided to exit as the team's head coach by the end of 2015.
Kampmann took over the team, which includes UFC standouts such as bantamweight champion TJ Dillashaw, Urijah Faber, Chad Mendes and Joseph Benavidez, following the exodus of former coach Duane "Bang" Ludwig.
Faber, who founded the team originally, said there are no hard feelings with Kampmann's decision to leave the gym, and the former UFC welterweight will stick around until a replacement is found.
Faber also stated that he plans to conduct a thorough search for a new team leader, but has confidence in the current coaches already in place to steady the ship until someone new is found.
As far as potential candidates, Faber already reached out to UFC Tonight co-host and retired UFC contender Kenny Florian about possibly taking the job, but with his current living situation in Los Angeles it would make a full-time coaching position in Sacramento nearly impossible.
Another name that's come up in conversation is former UFC featherweight contender Mark Hominick, but he lives with his family in Canada and they may face a similar battle as they are with Kampman finding someone willing to live full time in Sacramento.
For now, Team Alpha Male will push forward with Kampmann as the head coach at least through the end of the year.