Martellus Bennett is excited for free agency because 'they overpay Super Bowl champions'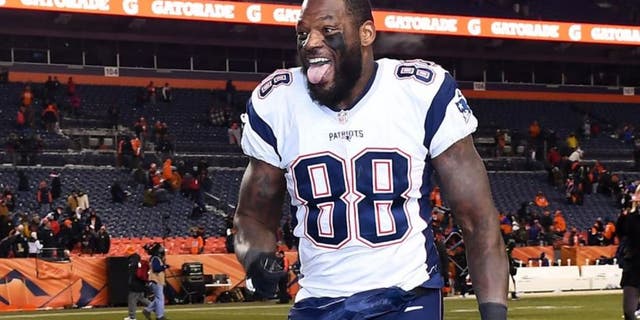 NEWYou can now listen to Fox News articles!
It's been less than 24 hours since the Patriots' epic comeback to win their fifth Super Bowl title in the Brady-Belichick era, but Martellus Bennett already has his eyes set on free agency -- and they're seeing green.
Following the Pats' victory in Super Bowl LI, the tight end was asked about hitting the free-agent market when his contract expires this offseason. His answer was pretty great.
The 29-year old Bennett, who just secured his first ring, seems in line for a pretty big payday. He had five catches for 62 yards in Sunday's Super Bowl and became a major piece of the Patriots offense during his first year in New England.
He could parlay that into a big contract elsewhere, or the Pats may open up the checkbook to retain Bennett's services as an insurance plan for the oft-injured Rob Gronkowski.