Marshawn Lynch announces return to the NFL with the Raiders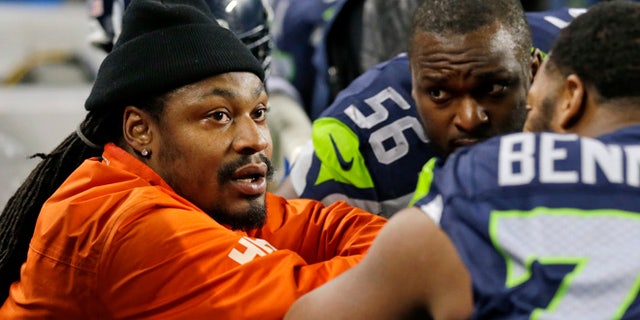 Marshawn Lynch is officially returning to the NFL and coming out of retirement to play for his hometown Oakland Raiders. He shared the news on Twitter on Wednesday.
The first step in the process was agreeing to terms of a contract for 2017, which the two sides have reportedly done. According to ESPN, it's a two-year deal.
The Raiders and Seahawks have also reportedly agreed on a trade to allow Lynch to play for Oakland next season. According to FOX Sports NFL Insider Jay Glazer, the Seahawks will get Oakland's fifth-round pick in 2018, while the Raiders will get Seattle's sixth-rounder.
The final step, now that Lynch has passed his physical, is filing paperwork with the NFL to officially unretire at some point.
Lynch, 31, will join DeAndre Washington and Jalen Richard in Oakland's backfield, likely taking over as the Raiders' primary workhorse back on early downs. He rushed for just 417 yards in his last season with the Seahawks, only playing seven games due to multiple injuries.
With the way his contract is structured, he'll be motivated to improve upon those numbers. It's reportedly for $3 million in base salary with $2 million added if he eclipses 1,000 yards. In total, it's worth a maximum of $8.5 million.
This story originally appeared on FoxSports.com.