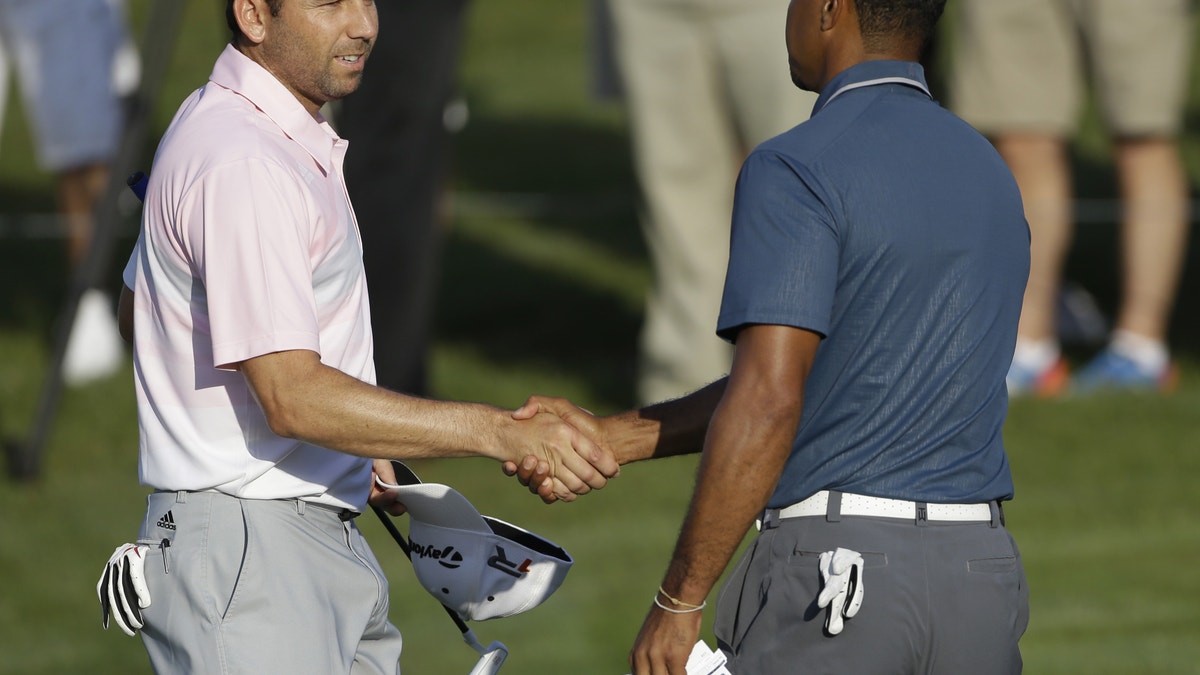 PONTE VEDRA BEACH, Fla. – Two marshals say Tiger Woods never said anything to them about whether Sergio Garcia had played his shot. Two other marshals disputed that account, one of them saying he told Woods that Garcia had already hit on the second hole at the TPC Sawgrass.
In the days since Woods won The Players Championship, the dispute has shifted from players to volunteer marshals.
It started Saturday in the third round when Woods was deep in the trees, some 50 yards to the left of Garcia in the fairway. Woods pulled a 5-wood from his bag to play a high-risk shot through a gap in the trees, and the crowd cheered his decision — right about the time Garcia was playing his shot.
Woods said marshals told him Garcia had already shot.