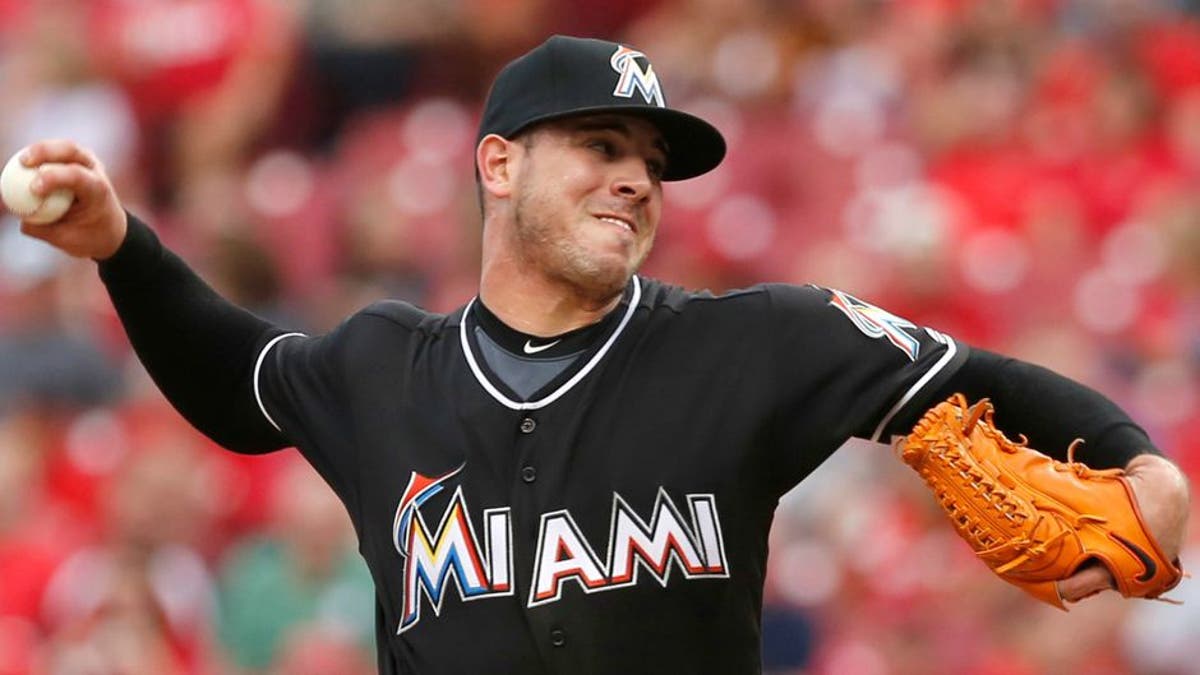 The Miami Marlins still are mourning the tragic loss of ace Jose Fernandez, who was killed in a boating accident in late September. And many of them including team owner Jeffrey Loria might never get over the loss.
An emotional Loria spoke with ESPNs Jerry Crasnick about Fernandez and how he still is dealing with the grief. Loria, who made his fortune as an art dealer, also revealed that he commissioned a Fernandez sculpture that will be placed outside of Marlins Park. Loria offered these details:
I went through hundreds and hundreds of photographs with the sculptor and gestures of Jose's face to try and make it perfect. No one else is going to get involved in a piece of sculpture other than me, right? I've spent 50 years in that world.
We're going to cast it in bronze and paint the glove the red-orange that Jose would like, and that will be the only color on it. I don't want to make it kitschy, but that was his favorite thing. Hopefully we'll see it in six months or so. It's a very long process to cast a sculpture that's 9 or 10 feet high, as opposed to 6 feet.
In the very revealing piece, Loria also discusses what drew him to Fernandez, his reaction to the troubling toxicology report from the night of the accident and how big a role Fernandezs death played in his decision to possibly sell the franchise.
When asked why the sculpture will be nine or 10 feet high, Loria said, Because Jose was larger than life.
The Marlins will host this years All-Star Game a year after Fernandez made his second All-Star appearance. Expect more tributes during the Midsummer Classic in July.