Marlins starter Edinson Volquez leaves game with thumb blister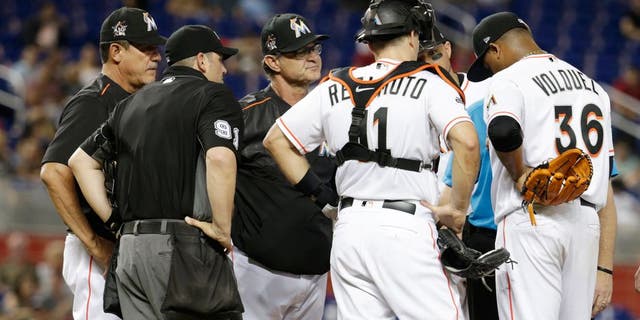 MIAMI (AP) -- Miami Marlins right-hander Edinson Volquez has left his team's game against the Tampa Bay Rays in the fifth inning with a right thumb blister.
Volquez departed with a 2-0 count to Steven Souza Jr., one out and the Marlins trailing 1-0. Volquez's status is day to day, the Marlins said.
Miami's opening day starter, Volquez entered the game with an 0-3 record and a 4.44 ERA.