Marlins reportedly offered Ozuna to two teams before signing Chen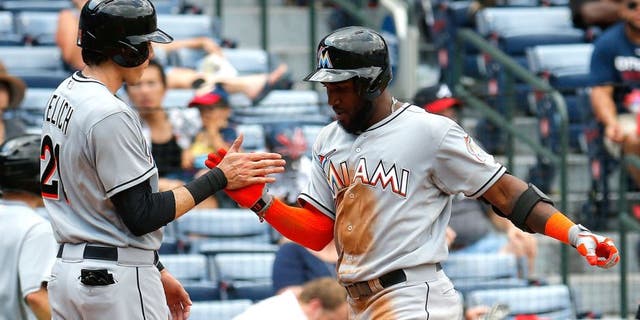 Now that the Miami Marlins have signed lefty Wei-Yin Chen, it's unlikely they'll look to trade Marcell Ozuna for a starting pitcher.
Before that, though, the team was reportedly doing their best to move him, according to the Miami Herald:
"Before signing Wei Yin Chen, the Marlins made specific proposals to two teams that coveted center fielder Marcell Ozuna (Cincinnati and Texas) and decided internally that they would trade him only if those teams met their exact asking price, including starting pitching."
The Marlins' history with Marcell Ozuna has been a spotty one. The 25-year-old burst onto the scene in 2014, hitting 23 homers in 153 games, but struggled early in 2015. That slump caused the Marlins to demote Ozuna, which irritated his agent Scott Boras.
This offseason, it was reported that Marlins owner Jeffrey Loria couldn't stand Ozuna and was trying to trade him.
Regardless of all of that, it seems that he will be in Miami to start the season -- but what actually happens is anybody's best guess.