Marlins reportedly interested in Jeff Francoeur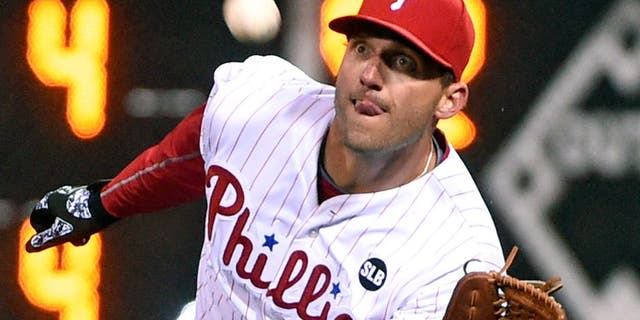 The way the Miami Marlins are currently set up, they've got a young team -- and more specifically a young outfield. With Marcell Ozuna, Giancarlo Stanton and Christian Yelich, all three of the starters are 26 years old or younger.
However, with trade rumors swirling around Ozuna, it makes sense that the Marlins could seek outfield help outside of the organization. According to a report from Jon Heyman at CBS Sports, they're doing exactly that:
Jeff Francoeur, 32, spent the majority of the 2014 season in the minors, but had a decent season off the bench for the Philadelphia Phillies in 2015. In 119 games, he hit .258/.286/.433 with 13 homers and 45 RBI.
If Ozuna is moved, the Marlins could add Francoeur to platoon with Derek Dietrich and Ichiro Suzuki in the outfield.
Of course, this article wouldn't be complete without the addition of the legendary video "On Jeff Ears," in which Francoeur's minor league teammates play a month-long prank, convincing him one of them is deaf:
Francoeur owns a .261/.304/.418 career slash line across 11 big league seasons.