Marlins place Adeiny Hechavarria on 10-day DL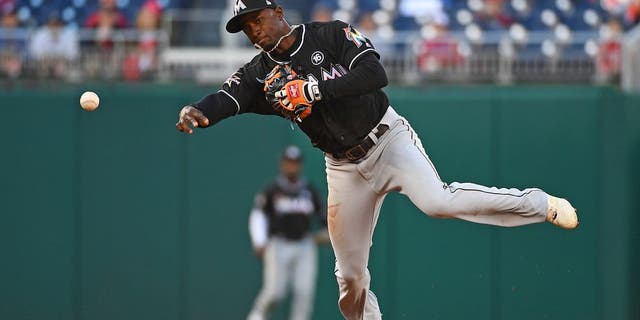 MIAMI (AP) -- Miami Marlins shortstop Adeiny Hechavarria has become the team's third infielder in three days to go on the disabled list.
Hechavarria was placed on the 10-day DL Wednesday with a strained abdominal muscle.
The Marlins lost two other players from the left side of the infield earlier this week. Third baseman Martin Prado (right hamstring strain) is expected to be sidelined more than a month, and utilityman Miguel Rojas (broken right thumb) went on the 60-day DL Tuesday.
Infielder Stephen Lombardozzi was selected from Triple-A New Orleans to take Hechavarria's spot on the roster. Right-hander Joe Gunkel was designated for assignment.