Marlins owner reportedly has 'handshake agreement' to sell team for over $1 billion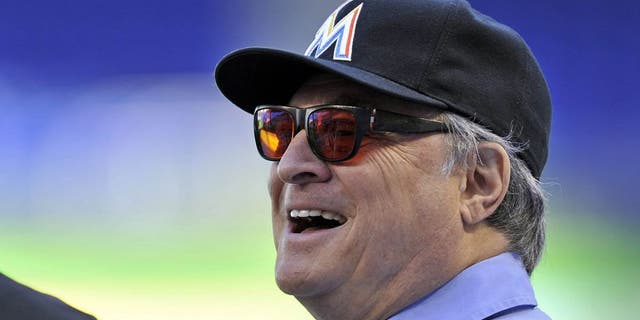 The Miami Marlins reportedly have a "handshake agreement" in place to sell the MLB franchise for $1.6 billion, according to Mike Ozanian of Forbes.
Ozanian cited two anonymous sources, who told him that the potential buyer is a New York City real estate developer who does not currently have the liquid assets to purchase the team.
"The problem, according to these sources, is the potential buyer is not liquid, meaning he does not have the cash to buy the Marlins because his net worth is tied up in real estate. Thus, for the real estate developer to purchase the Marlins would likely require more debt than MLB would be comfortable with."
If the reported figures are accurate, Loria would make a profit of about $1.4 billion from the sale -- nearly 10 times his initial investment of $158 million in 2002.
During Loria's 15-year tenure as Marlins owner, the team has reached the postseason once, in 2003, and has struggled to attract fans. The Marlins have been among the lowest average attendance in baseball for nearly a decade, despite playing in a $639 million stadium -- which was primarily funded by taxpayers -- that opened in 2012.