Marlins OF Cole Gillespie leaves game with sore wrist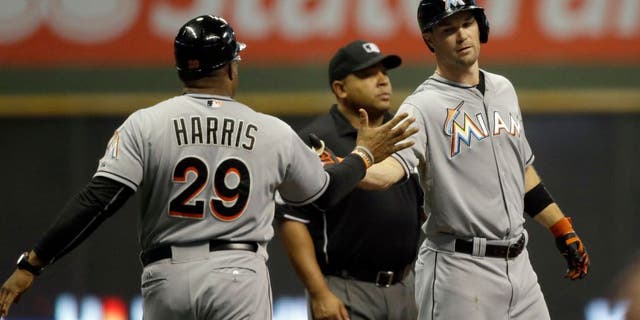 MIAMI -- Miami Marlins left fielder Cole Gillespie left Friday night's game in the sixth inning with a sore left wrist.
Gillespie was injured while diving for Andres Blanco's leadoff double in the fourth. The ball caught him on the wrist as he went for the flare. He later committed two throwing errors on plays at home.
The 31-year-old stayed in the game, popping out to second in the fourth. Friday marked just his second start (sixth appearance) in left in 38 games since having his contract selected in late June.
Derek Dietrich replaced him to open the sixth, recording an error on Cameron Rupp's single that allowed a run to score and extend Philadelphia's lead to 6-0.
You can follow Christina De Nicola on Twitter @CDeNicola13 or email her at cdenicola13@gmail.com.