Marlins Land Carlos Zambrano from Cubs, Report Says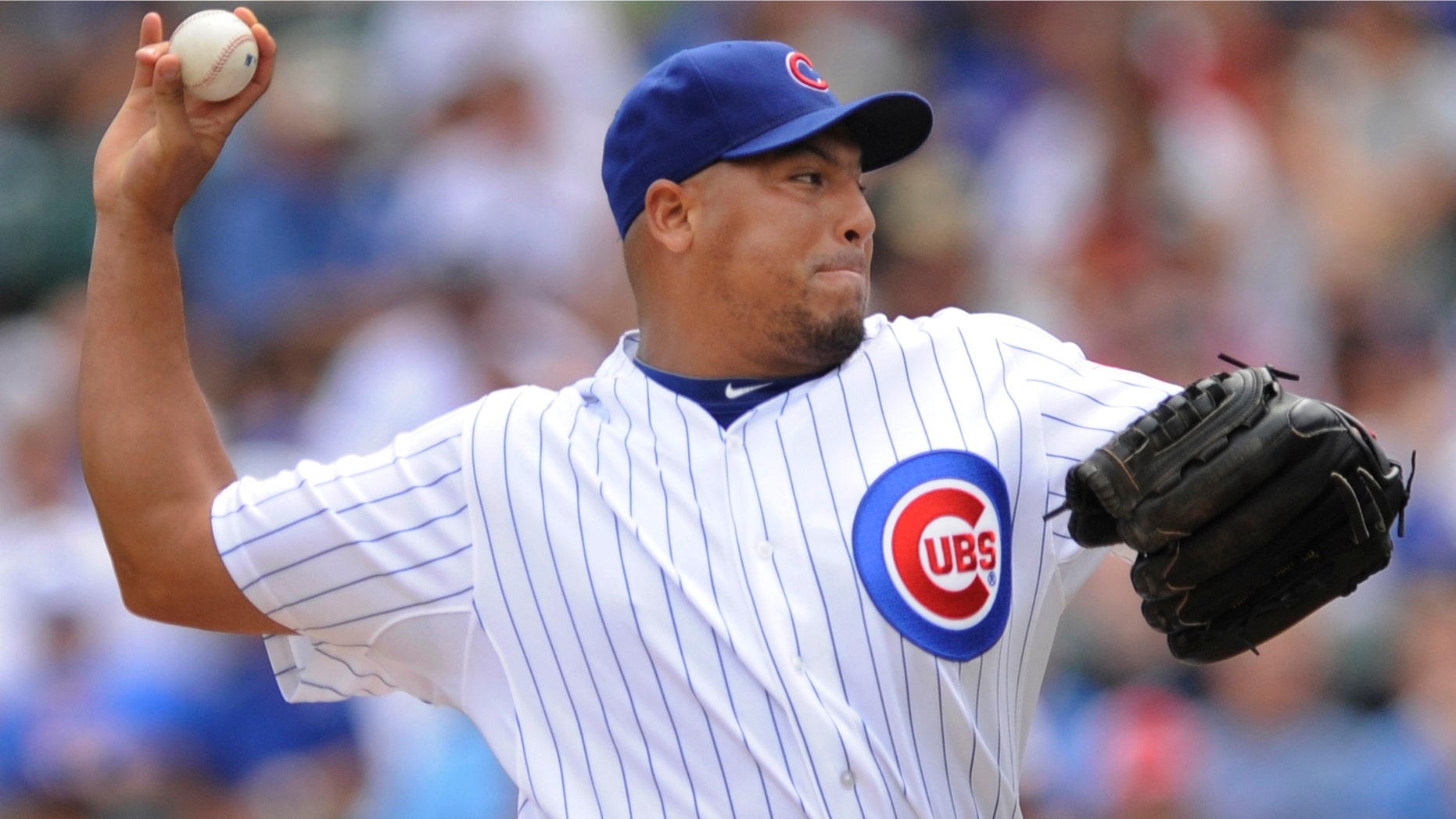 The Chicago Cubs traded their former ace, Carlos Zambrano, Wednesday for Miami Marlins right-hander Chris Volstad, pending physicals and approval by Major League Baseball, a person familiar with the negotiations.
The deal, confirmed by The Associated Press on condition of anonymity, gives Zambrano a much needed fresh start in Miami.
Zambrano wore out his welcome in Chicago because of repeated meltdowns and tantrums. The most recent came when he cleaned out his locker and talked about retiring after giving up five homers and being ejected during a loss to Atlanta on Aug. 12. He was suspended without pay and then it was decided he would sit out the rest of the season.
The Cubs likely will pay between $15 million and $16 million of the $18 million Zambrano is guaranteed in 2012 to purge Big Z, according to the sources. The Cubs placed the volatile pitcher on the restricted list in 2010 and disqualified list in 2011 due to issues with his temperament.
In Miami he'll be joining another former Chicagoan, Ozzie Guillen, who expressed interest in acquiring Zambrano when he was hired as the Marlins' manager in October after stepping down as the White Sox's skipper. Zambrano joins a franchise on the upswing after a winter spending spree resulted in the signings of All-Stars Jose Reyes, Mark Buehrle and Heath Bell.
New Cubs president Theo Epstein said Wednesday on WGN Radio that Zambrano would need to make significant changes to remain with the team.
"The Carlos Zambrano of 2011 and years previous can't fit into the culture that we have here," Epstein said. "Change needs to happen, and change will happen. Either he'll change and buy in and fit into this culture -- and I understand there are a lot of skeptics around about that, and I understand that, and frankly, I'm skeptical as well."
Zambrano finished last year 9-7 with a 4.82 ERA. The Cubs expected more when he signed a $91.5 million deal over five seasons through 2012, including a $17,875,000 million salary last season and $18 million in 2012. As part of the trade, they'll likely pay much of his salary.
Volstad went 5-13 last year with an ERA of 4.89, and his career record is 32-39. He has given up 69 homers over the past three seasons, which could mean trouble for him at Wrigley Field.
Zambrano is 125-81 with a 3.60 ERA after breaking in with the Cubs in 2001, and he threw a no-hitter against the Astros. But he had difficulty controlling his temper.
In 2007, he got into a fight with teammate Michael Barrett, first in the dugout and then in the locker room. Barrett ended up with a bruise under his eye and a cut lip.
In 2009, he went on tirade against an umpire, throwing a baseball into the outfield, pretending to eject the umpire and slamming his glove against the dugout fence, a tantrum that led to a suspension.
In 2010, Zambrano was placed on the restricted list for six weeks and sent to anger management after a verbal altercation with then-teammate Derrek Lee.
Based on reporting by the Associated Press and Newscore.
Follow us on twitter.com/foxnewslatino
Like us at facebook.com/foxnewslatino