Marlins have 'no interest' in going after Cespedes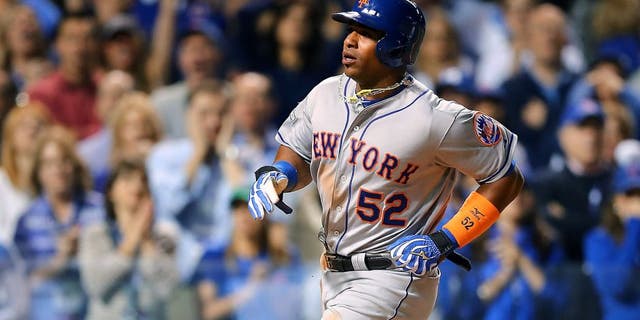 And then there was one.
After Justin Upton signed with the Detroit Tigers, Yoenis Cespedes is biggest free agent left on the market.
Of course, there has been plenty of speculation about where he will end up. Most teams reportedly don't seem to want to give him a long-term deal, but the Mets and White Sox have been named as potential landing spots. While there have been teams named, you can cross one team off the list -- the Miami Marlins.
According to Bob Nightengale, Marlins president David Samson said there is "no interest" in signing the 30-year-old:
Their outfield is comprised of Giancarlo Stanton, Christian Yelich, Marcell Ozuna, Ichiro Suzuki and possibly even Derek Dietrich.
The crowdedness could be alleviated, of course, by moving one of those guys -- namely Ozuna. There has been plenty of rumors surrounding the 25-year-old outfielder this offseason, from the owner disliking him, to his name being offered to two teams before signing Wei-Yin Chen.
Adding Cespedes would immediately boost any lineup, but pairing him with Stanton would be pretty absurd.