Marks scores 25 points as Boise State rallies from double-digit deficits to topple Idaho 78-68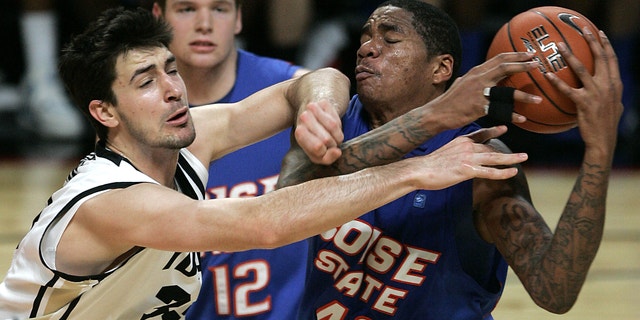 BOISE, Idaho – Boise State hit five 3-pointers in the second half to rally past rival Idaho 78-68 in a nonconference game played Thursday night on a neutral floor at CenturyLink Arena.
The Broncos (8-2), who went 0 of 7 in the first half from behind the 3-point line, beat their rivals for the fourth consecutive time. Derrick Marks (25 points), Ryan Watkins (17), Mikey Thompson (11) and Igor Hadziomerovic (10) all scored in double figures for Boise State, which trailed by 10 or more points on six different occasions in the first half.
Boise State took its first lead of the second half on a bucket by Hadziomerovic with 10:23 to play and never trailed again. Idaho tied the score at 60 with 6:46 left on Mike McChristian (14 points) 3-pointer.
Idaho (4-6) controlled the first half.
Kyle Barone led Idaho with 22 points and 10 rebounds.