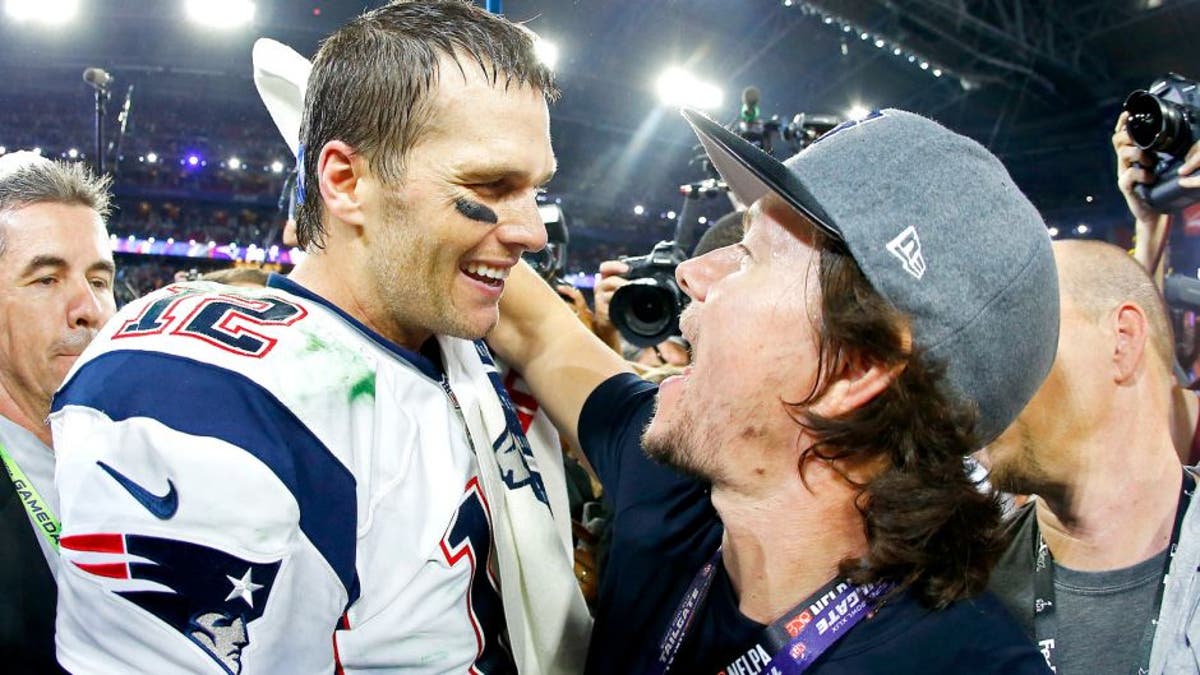 Mark Wahlberg is one of the many prominent celebrity Patriots fans who attended Super Bowl LI, but he didn't stick around to see his team's spectacular comeback effort.
New England trailed 28-3 with a little over two minutes remaining in the third quarter, before scoring 31 unanswered points to stun the Falcons in overtime to take home the title.
Assuming Wahlberg didn't make it back into the stadium, it's got to sting knowing he missed witnessing history in person.